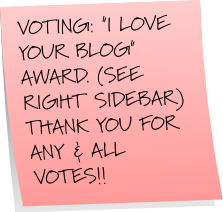 It's official, well at least as far as I am concerned!!!!! Winter is here in New England. Woke up to snow. Not much, but snow is snow. According to this morning's news, it was a surprise even to the local weathermen...lol....that's encouraging. I tell my family just to ask me, with all the hardware I have, I can tell what the weather will be. That is why I wasn't blogging or near the computer yesterday, I was lying down for most of day/night.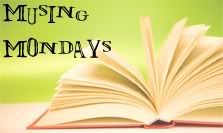 My questions for today are ones that are asked at the end of this particular article:
What are your responses to this report? Does it match with what you –as a reader– have observed? With your own buying habits? When was the last time you bought a book? What did you buy and why?
Link to article:
http://www.booksandsuch.biz/blog/trendspotting-readers-spending-on-books/
My Response:
As a reader and a consumer, that article mirrors my feelings. I can't remember the last time I bought a HC. However, I did purchase a few ebooks over the last couple of months. If a book was published that I wanted to read, before getting my EReader, I would either put a request in at the local library or see if it was at the used book store I frequent or just wait for the PB. My buying habits have changed over the past year. I used to buy as many as 5 PBs at a time but even cut back on that because of the rising cost. What I found interesting is that mysteries, thrillers, and crime are the top genre. I would have thought it to be the newest rage, that of PNR/UF.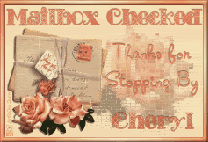 Mailbox Monday was created by Marcia of The Printed Page and is now on tour.
According to Marcia, "Mailbox Monday is the gathering place for readers to share the books that came into their house last week. Warning: Mailbox Monday can lead to envy, toppling TBR piles and humongous wish lists."
11/05 Friday
from The Hachette Book Group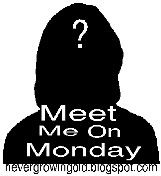 Blogging is a funny thing...we tell our most intimate thoughts for all to read and yet most of the time I find myself sitting and wondering, "who is this person!?" I know them...but yet I don't know them! I want to know who the person is behind all those words so I thought of a great way for all of us to "meet" each other!
1. What is your favorite kind of pie?
Is this a trick question? Just one? Seriously one? hmmmm how about I say
"I can't find my glasses?" ok...thats my story and I am sticking to it lol.
2. Have you ever ran out of gas in the car you were driving?
Easy one.....No...Never............Not yet!!!!
3. How many languages do you speak?
Another easy one.....ONE....English
Unless...those seldom used words, not found in the dictionary, but endearingly said to hubby when he leaves the seat up time and time again....would that be considered another language?
4. Do you take daily vitamins?
5. What is your worst eating habit?