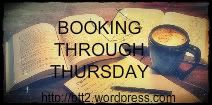 http://btt2.wordpress.com
Today's Question:
Who would you rather borrow from? Your library? Or a Friend?
(Or don't your friends trust you to return their books?)
And, DO you return books you borrow?
What I Think:
Friends, there is no pressure borrowing from friends if I don't read it in the specified time like at the library. I will and do return books, but most of the time, it will be said that I can pass it on.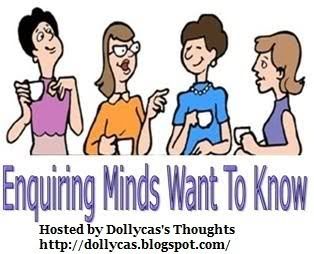 It struck me recently how much time I spend on this computer every day, blogging, chatting or playing games on Facebook, emailing friends and relatives, making cards and calendars, etc. etc. etc.
We depend on each other for book reviews, giveaways, encouragement, friendship, but how well do we really know each other?
WEEK 12 QUESTIONS
1. Do/did your kids or grandkids take part in sports organized by school or recreation departments?
Yes..both boys played basketball for our Church league, hubby was coach.
They also played basketball in school. And for our town sports, they played
soccer and baseball. Mark was also involved with hockey.
2. Were you involved in any sports while growing up?
No..but went to all the hockey, basketball and football games during HS.
3. How are you planning to spend Thanksgiving?
Eating with family then making visits.