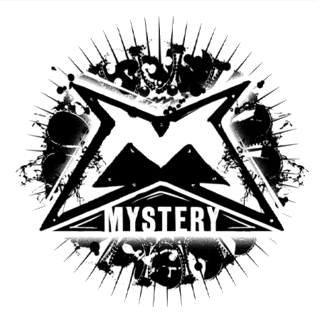 by DR. ROBERT GREER
Giveaway November 30th to December 13th
Synopsis: (borrowed from B&N)
 Robert Greer's latest novel—a prequel to his CJ Floyd mystery series—takes readers back in time to a very young CJ Floyd. It's 1972, and the 22-year-old decorated war vet has recently returned to Denver from Vietnam with post-traumatic stress disorder. Navigating depression, he finds a friend in World War II vet and amputee Wiley Ames, who shares his passion for rare and valuable western memorabilia.
When Ames and a mysterious Chinese man are found murdered, CJ's already fragile world threatens to collapse. His attempts to find his friend's killer are thwarted at every turn, and finally he joins his Uncle Ike's business as bail bondsman and bounty hunter. Five years later one of Ames's treasured antique license plates turns up at a Denver flea market, and CJ is once again off and running. The trail to Wiley Ames's murderer leads CJ down a dark path strewn with backstabbing antique dealers, conniving friends and relatives of Ames's, and a shadowy musician. Equally a white-knuckle-ride murder mystery and a tale of a traumatized young man coming to terms with his past, First of State features the kind of fresh characters, street-smart dialogue, and ingenious plot twists that have made this series a critical and commercial success.
THANKS TO CAITLIN AND THE SUPER PEOPLE
AT CAITLIN HAMILTON MARKETING


I HAVE ONE (1) COPY OF THIS MYSTERY TO GIVEAWAY.
HERE IS WHAT YOU NEED TO DO TO WIN
*

ALL COMMENTS TO BE SEPARATE

*
AND INCLUDE YOUR EMAIL ADDRESS ON EACH ONE
SO THAT I CAN CONTACT YOU IF YOU WIN
*
LEAVE COMMENT: DO YOU KNOW A COURAGEOUS VIET NAM VET

*


*LEAVE SEPARATE COMMENT IF YOU

PUBLICLY

FOLLOW THIS
BLOG (IF NOT, GOOGLE FRIEND CONNECT ON RIGHT SIDE)
*LEAVE SEPARATE COMMENT IF YOU FOLLOW ME ON

FACEBOOK
*LEAVE SEPARATE COMMENT IF YOU FOLLOW ME ON

TWITTER
*LEAVE SEPARATE COMMENT IF YOU GRAB MY BUTTON AND
PLACE ON YOUR BLOG'S SIDEBAR

**U.S. RESIDENTS ONLY**
** NO P.O. BOXES**
*
GIVEAWAY ENDS DECEMBER 13th AT 6PM EST

*
WINNER WILL BE CHOSEN BY RANDOM.ORG
AND NOTIFIED BY EMAIL AND
WILL HAVE 48 HOURS TO RESPOND OF
ANOTHER WINNER WILL BE CHOSEN
Giveaway copies are supplied and shipped to winners via publisher,
agent and/or author. This blog hosts the giveaway on behalf of the above.
I received a copy of this book, at no charge to me,in exchange for my
honest review. No items that I receive are ever sold...they are kept
by me, or given to family and/or friends.
Winner will be chosen via Random.Org.Winners will be notified
via email. Winners must respond with 48 hours (2 days)
I am not responsible for lost or damaged books, books are
shipped from agents. I reserve the right to disqualify/delete
any entries if rules of giveaway are not followed