LOVE ALWAYS, HOBBY and JESSIE
by SARA ROBINSON
OCTOBER 14th to OCTOBER 25th
SYNOPSIS (borrowed from Barnes & Noble)
Even the most difficult of marriages can survive a lifetime through commitment, acceptance, and work. In Love Always, Hobby and Jessie, the improbable bond that was the marriage of Hobby and Jessie Robinson showcases one example of a rocky marriage that eventually finds its footing.
Defined by their heritage and their experiences, Hobby and Jessie met, merged,-and split many times as they unknowingly defined their unique relationship. The conditions implemented to keep peace forged an eventual lifelong truce and acceptance. Those outside of their marriage would have been puzzled the solutions that Hobby and Jessie found. As unconventional as they were to each other, their attempts at brokering their special treaties mirrored their individual styles. Couples who settle on the edges of their relationship often find themselves at the very center of it.
THANKS TO THE WONDERFUL AUTHOR, SARA ROBINSON

I HAVE TWO (2) PERSONALLY SIGNED COPIES
OF THIS FABULOUS BOOK TO GIVE AWAY.
HERE IS WHAT YOU NEED TO DO TO WIN ONE.
***

ALL COMMENTS TO BE SEPARATE

***
AND INCLUDE YOUR EMAIL ADDRESS
SO THAT I CAN CONTACT YOU, IF YOU WIN
***LEAVE COMMENT WITH THE NAME OF YOUR LOVE***



LEAVE ANOTHER SEPARATE COMMENT (ENTRY)

IF YOU PUBLICLY

FOLLOW THIS BLOG (IF YOU AREN'T, GOOGLE FRIEND CONNECT BUTT ON RIGHT SIDE




LEAVE ANOTHER SEPARATE COMMENT (ENTRY) IF YOU GRAB MY BUTTON AND PLACE ON YOUR BLOG'S SIDEBAR

LEAVE ANOTHER COMMENT IF YOU FOLLOW ON

FACEBOOK

LEAVE ANOTHER COMMENT IF YOU FOLLOW ON

TWITTER




REMEMBER TO INCLUDE EMAIL ADDRESS FOR EACH SEPARATE COMMENT
***U.S. and CANADA RESIDENTS ONLY***
***

GIVEAWAY ENDS OCTOBER 25th AT 6pm est !!!!***
WINNERS WILL BE CHOSEN BY RANDOM.ORG
AND NOTIFIED VIA EMAIL AND
WILL HAVE 48 HOURS TO RESPOND OR
ANOTHER WINNER WILL BE CHOSEN.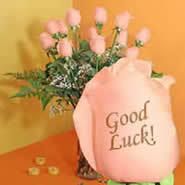 Giveaway copies are supplied and shipped to winners
via publisher, agent and/or author. This blog hosts
the giveaway on behalf of the above.