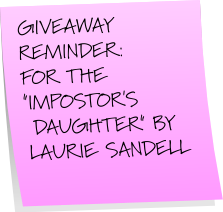 Today's Topic:
Well, folks, I don't know about where you are, but right here, it's HOT.
So … when you think about "hot reading," what does that make you think of? Beach reading? Steamy romances? Books that take place in hot climates? Or cold ones?
My Response:
A few things come to mind. I guess the first would be a steamy romance but I don't usually read that genre. What also comes to mind is reading while sitting by or in the pool with my book. And HOT also makes me think of a really good book that I had trouble putting down. And yes, it is hot and humid here in New England. What do you think when you hear "Hot Reading"?