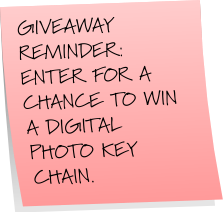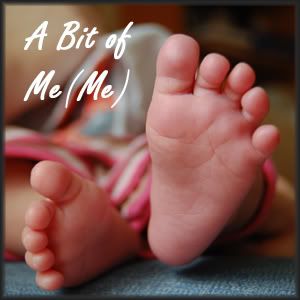 From her blog:
We all leave our "footprint" on the world, in one way or another. We each, individually, do something or are someone that makes the world a little better just by being here. I created this weekly meme to get to know the blogging community I love just a bit better. To know what makes them tick, outside of books, that is. Each week I will post a question to be answered in the following week's "A Bit of Me(Me)". Check back each Saturday to get the info for next week's post and link up with your current post right here.
This Weeks Question:
Do you come from a large or small family and how do you think it influenced your life?
Read more:
http://www.theresabook.com/category/a-bit-of-meme/#ixzz0xEJzMDe0
I am really not sure how to answer this one, is it just immediate or does it include extended family, so to cover all basis, I will answer for both. But my first thought is that I come from a very small family. This is also a very difficult question for me due to a situation I am presently faced with.
Immediate: One hubby of 29 yrs and 2 sons (26 and 24). As of next month, the hubster and I will be empty nesters, with both boys living out of state due to jobs/careers. :(
Semi Immediate: My mom, luckily, is with us and just celebrated her 89th bday. Her mom. my Nana, lived to be 101. So there is definitely a long term age gene floating around. My mom was an only child. My dad, died when I was 16 and was one of 8 brothers/sisters with only 2 surviving. I have one sister who is 9 1/2 years older than me. However, the "sisterly/sibling "relationship" is quite different, because my sister has Cerebral Palsy.
It has definitely influenced my life, I knew from an early age that I would be the sole person that would have to take on all responsibilities one day because there is no one else. Unfortunately that day came in March of 2009, whereas I was battling my own physical problems, but was left with no choice and it continues to this day.
Now you know "a little bit" more about me. What about you...small or large family? Has it influenced your life?