JULY 8th to JULY 22nd, 2011
by PAULA BRADLEY
SYNOPSIS:
When Mariah Adele Carpenter attempted to end her own life with a handful of pills, she thought she had left the cares of the world behind. Somehow, her act of self-destruction became one of redemption when a mysterious figure healed her – and set her on a journey that would test her faith, her perceptions and ultimately her sanity in Paula Bradley's heart-pounding debut novel CHOSEN (Fiction Studio, 2011).
Mariah soon realizes that the deathbed visitation by an otherworldly figure has magnified the nascent extrasensory gifts she's had since childhood. Desperate to understand what has happened, she reaches out to non-denominational minister Michael Jenkins. The gentle Englishman becomes her spiritual guide and bedrock support when she is drawn against her will into the minds of abducted children.
Her role in the rescue of these innocents draws the attention of FBI Special Agent Frannie Manzetti, who sees Mariah as a path to promotion and heightened status within the department. But can Manzetti keep her prize to herself once the women become friends? And can the agent protect her charge once the media gets hold of a stolen tape showing her psychic ability?
When her fourth Finding hits the airwaves, all hell breaks lose. Blessed and reviled in equal measure, she finds herself on trial for murder while another government agency develops its own covert agenda to control her and her abilities.
As her outer turmoil intensifies, Mariah is plagued by a series of terrifying nightmares, culminating in the discovery of an ingenious serial killer who somehow prevents her from finding out his identity and location. His elusive nature tortures her, driving her to frightening excesses as she becomes obsessed with finding him before he kills again.
THANKS TO JAI AND THE FANTASTIC
PEOPLE FROM THE BOOK TRIB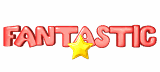 I HAVE ONE (1) COPY OF THIS
THRILLER TO GIVE AWAY.
HERE IS WHAT YOU NEED TO DO TO WIN.
*

ALL COMMENTS TO BE SEPARATE

*
AND INCLUDE YOUR EMAIL ADDRESS
SO THAT I CAN CONTACT YOU IF YOU WIN
*

LEAVE COMMENT: DO YOU BELIEVE IN PSYCHICS?

*

*LEAVE SEPARATE COMMENT IF YOU

PUBLICLY FOLLOW

THIS
BLOG (IF NOT, GOOGLE FRIEND CONNECT ON RIGHT SIDE).
*LEAVE SEPARATE COMMENT IF YOU FOLLOW ME ON

FACEBOOK

.
*LEAVE SEPARATE COMMENT IF YOU FOLLOW ME ON

TWITTER

.
*REMEMBER TO INCLUDE EMAIL ADDRESS FOR ALL ENTRIES.
*

U.S. AND CANADA RESIDENTS ONLY

*
*NO P.O. BOXES*
ONE WINNING BOOK PER HOUSEHOLD
PLEASE NOTIFY ME IF YOU HAVE
WON THIS BOOK FROM ANOTHER
SITE, SO THAT SOMEONE ELSE MAY
HAVE THE CHANCE TO WIN
AND READ THIS BOOK.
THANK YOU.
*

GIVEAWAY ENDS JULY 22nd AT 6PM EST

*
WINNER WILL BE CHOSEN BY RANDOM.ORG AND NOTIFIED
VIA EMAIL AND WILL HAVE 48 HOURS TO RESPOND
OR ANOTHER NAME WILL BE CHOSEN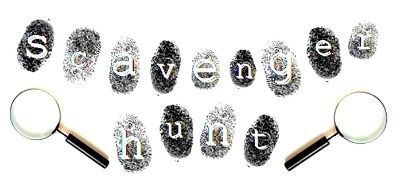 Back in her bedroom, she glanced at the clock on the nightstand. It glared balefully back at her: 3:05. She didn't need the faint light provided by the red LEDs. She knew exactly where everything else was.
Taking a deep breath, she grabbed the prescription bottle of sleeping pills and unscrewed the lid, dumping the contents into her left palm. Twenty-two thirty-milligram tablets of Restoril. It had to be enough.
Giveaway copies are supplied and shipped to winners via publisher,
agent and/or author. This blog hosts the giveaway on behalf of the
above. I received a copy of this book, at no charge to me, in
exchange for my honest review. No items that I receive are
ever sold...they are kept by me, or given to family and/or friends.
I am not responsible for lost or damaged books that are shipped
from agents. I reserve the right to disqualify/delete any entries
if rules of giveaway are not followed.