JULY 20th to AUGUST 3rd, 2011
by BOB BERMAN
SYNOPSIS:
The beating heart of the sun is the very pulse of life on earth. And from the ancients who plotted its path at Stonehenge to the modern scientists who unraveled the nuclear fusion reaction that turns mass into energy, humankind has sought to solve its mysteries. In this lively biography of the sun, Bob Berman ranges from its stellar birth to its spectacular future death with a focus on the wondrous and enthralling, and on the heartbreaking sacrifice, laughable errors, egotistical battles, and brilliant inspirations of the people who have tried to understand its power.
What, exactly, are the ghostly streaks of light astronauts see-but can't photograph-when they're in space? And why is it impossible for two people to see the exact same rainbow? Why are scientists beginning to think that the sun is safer than sunscreen? And how does the fluctuation of sunspots-and its heartbeat-affect everything from satellite communications to wheat production across the globe?
Peppered with mind-blowing facts and memorable anecdotes about spectral curiosities-the recently-discovered "second sun" that lurks beneath the solar surface, the eerie majesty of a total solar eclipse-
THE
SUN'S HEARTBEAT
offers a robust and entertaining narrative of how the Sun has shaped humanity and our understanding of the universe around us.
THANKS TO ANNA AND THE WONDERFUL
PEOPLE FROM THE HACHETTE BOOK GROUP

I HAVE THREE (3) COPIES OF THIS
INTERESTING BOOK TO GIVE AWAY.
HERE IS WHAT YOU NEED TO DO TO WIN.
*

ALL COMMENTS TO BE SEPARATE

*
AND INCLUDE YOUR EMAIL ADDRESS
SO THAT I CAN CONTACT YOU IF YOU WIN
*

LEAVE COMMENT: WHAT IN THE SYNOPSIS

*LEAVE SEPARATE COMMENT IF YOU

PUBLICLY FOLLOW

THIS
BLOG (IF NOT, GOOGLE FRIEND CONNECT ON RIGHT SIDE).
*LEAVE SEPARATE COMMENT IF YOU FOLLOW ME ON

FACEBOOK

.
*LEAVE SEPARATE COMMENT IF YOU FOLLOW ME ON

TWITTER

.
*REMEMBER TO INCLUDE EMAIL ADDRESS FOR ALL ENTRIES.
*

U.S. AND CANADA RESIDENTS ONLY

*
*NO P.O. BOXES*
ONE WINNING BOOK PER HOUSEHOLD
PLEASE NOTIFY ME IF YOU HAVE
WON THIS BOOK FROM ANOTHER
SITE, SO THAT SOMEONE ELSE MAY
HAVE THE CHANCE TO WIN
AND READ THIS BOOK.
THANK YOU.
*

GIVEAWAY ENDS AUGUST 3rd AT 6PM EST

*
WINNER WILL BE CHOSEN BY RANDOM.ORG AND NOTIFIED
VIA EMAIL AND WILL HAVE 48 HOURS TO RESPOND
OR ANOTHER NAME WILL BE CHOSEN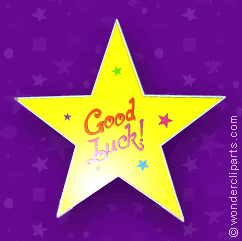 Giveaway copies are supplied and shipped to winners via publisher,
agent and/or author. This blog hosts the giveaway on behalf of the
above. I received a copy of this book, at no charge to me, in
exchange for my honest review. No items that I receive are
ever sold...they are kept by me, or given to family and/or friends.
I am not responsible for lost or damaged books that are shipped
from agents. I reserve the right to disqualify/delete any entries
if rules of giveaway are not followed