I received an email not to long ago from today's guest, which included a sentence that piqued my curiosity about the premise of his book, "My book is a work of fiction though it blends in some historical figures and cool conspiracies." I was intrigued, and invited him to be a guest and tell us more. He is here today to do just that, so please help me welcome, Mr. Steve Richer!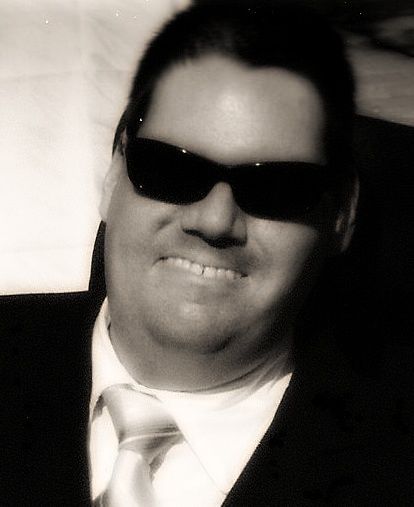 ABOUT THE AUTHOR
Steve Richer has been writing professionally for over a decade, notably for publications such as Askmen.com. He is a devout fan of researching little-known historical events which can take stories in truly remarkable directions. He splits his time between Montreal and South Florida.
You can visit Steve at
SteveRicherBooks.com
on
Facebook
, on
Twitter
, and at
Smashwords
.
GUEST POST
The Importance of a Good Title
That's because it's important. Before your reviews, before your blurbs and synopsis, even before your cover, your title is the first thing a potential buyer will notice. It is your primary marketing tool.

Do you remember the movie Snakes on a Plane? Of course you do and it isn't because it was memorable or that it was a box office behemoth, making gazillions of dollars; it was neither. You remember it because of the title. Those four little words managed to sum up the entire film. You knew what you were getting into from the get-go.

That's what I strived for with my thriller The Kennedy Secret. Just reading it you get a sense of what the story will be about. Hint: it involves the Kennedy family and they have a secret. Smart, no? I did struggle a bit on the subject. I'm a writer who usually likes to skirt the obvious, I enjoy including vague references to history and fancy words.

This can be the publishing equivalent of committing suicide.

When I was in film school we had to study The Unbearable Lightness of Being. I fell in love with that title, it sounded so poetic, so distinguished. Not long after I wrote a screenplay which I called The Banefu Quiescence of Wrath. I was so in love with that title!

Some months later, a Hollywood producer called me to discuss the script which I had submitted to him. He gave me a bunch of reasons why he didn't want to buy it from me. Fine, I understand. But his last comment stung the most. He said, "Change the title. I didn't understand it and had to look every word in the dictionary."
So spend some time finding the title which represents your story perfectly without giving too much away. It is the most important piece of advertising you'll ever write.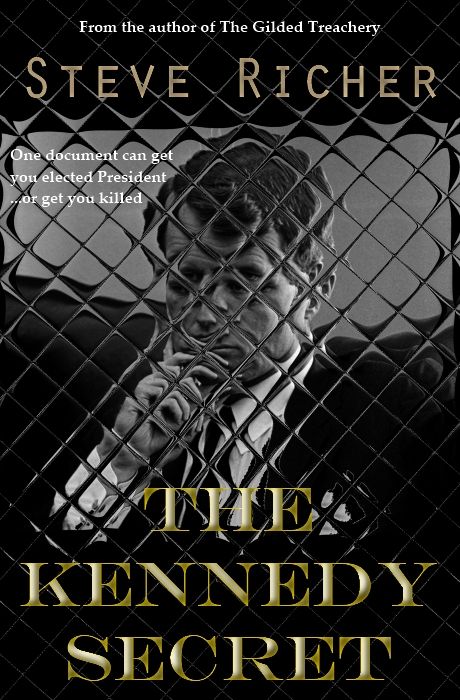 ABOUT THE BOOK
An assassin who betrays his master
A con man running for his life
The most fascinating family in American history...
Government hitman Donovan Flood is set to retire from this life after a last assignment. What he doesn't know is that he may be involved in tying up loose ends following the assassination of Robert Kennedy. Forming an unlikely partnership with the slick Mike Beecher, they need to unravel the mystery of who wants them dead. And why. They must race against the clock to uncover the mysterious secret lurking behind the
Kennedy family. Their quest leads them to Jimmy Hoffa and Vegas mobsters, to powerful politicians and KGB agents. More troubling than anything else is what might be buried in the jungles of Bolivia...
THANKS TO THE GENEROSITY OF THE AUTHOR,
STEVE RICHER, I HAVE THREE (3) EBOOK
EDITIONS OF THIS BOOK TO GIVE AWAY.
THE GIVEAWAY ENTRY PAGE.
DISCLAIMER
I received a copy of this book, at no charge to me,
in exchange for my honest review.
No items that I receive
are ever sold...they are kept by me,
or given to family and/or friends.
ADDENDUM
I do not have any affiliation with Amazon.com.
I am providing this link solely for visitors
that may be interested in purchasing this EBook.
I do not receive any monetary compensation from any parties