SEPTEMBER 12th to SEPTEMBER 26th, 2011

How to Use Journaling to Know and Grow Your Life
by MARI McCARTHY
SYNOPSIS (borrowed from Amazon):
A fun, how-to manual on getting started in the practice of Journaling for self-growth. This e-book examines the basic process of journaling and then provides a few prompts, or variations on the basics, that can spark your imagination and enrich the potential of your journal writing. The goal of this guide is to give a clear picture of how to use journaling for self-discovery and self-growth. Includes color illustrations.
THANKS TO AUTHOR, MARI McCARTHY
AND THE LADIES FROM WOW!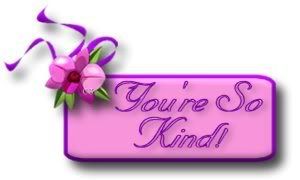 I HAVE ONE (1)

EBOOK EDITION

OF
THIS BOOK TO GIVE AWAY.
HERE IS WHAT YOU NEED TO DO TO WIN.
AND INCLUDE YOUR EMAIL ADDRESS
SO THAT I CAN CONTACT YOU IF YOU WIN
*

LEAVE COMMENT: HAVE YOU EVER KEPT A JOURNAL?

*
*LEAVE SEPARATE COMMENT IF YOU

PUBLICLY FOLLOW

THIS
BLOG (IF NOT, GOOGLE FRIEND CONNECT ON RIGHT SIDE).
*LEAVE SEPARATE COMMENT IF YOU FOLLOW ME ON

FACEBOOK

.
*LEAVE SEPARATE COMMENT IF YOU FOLLOW ME ON

TWITTER

.
*REMEMBER TO INCLUDE EMAIL ADDRESS FOR ALL ENTRIES.
*

EBOOK EDITION--INTERNATIONAL

*
**HONOR SYSTEM**
ONE WINNING BOOK PER HOUSEHOLD
PLEASE NOTIFY ME IF YOU HAVE
WON THIS BOOK FROM ANOTHER
SITE, SO THAT SOMEONE ELSE MAY
HAVE THE CHANCE TO WIN
AND READ THIS BOOK.
THANK YOU.
*

GIVEAWAY ENDS SEPTEMBER 26th AT 6PM EST

*
WINNER WILL BE CHOSEN BY RANDOM.ORG AND NOTIFIED
VIA EMAIL AND WILL HAVE 48 HOURS TO RESPOND
OR ANOTHER NAME WILL BE CHOSEN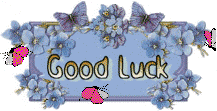 Giveaway copies are supplied and shipped to winners via publisher,
agent and/or author. This blog hosts the giveaway on behalf of the
above. I received a copy of this book, at no charge to me, in
exchange for my honest review. No items that I receive are
ever sold...they are kept by me, or given to family and/or friends.
I am not responsible for lost or damaged books that are shipped
from agents. I reserve the right to disqualify/delete any entries
if rules of giveaway are not followed