SEPTEMBER 7th to SEPTEMBER 21st, 2011
by CHERYL CRANE
SYNOPSIS:
In the first of a wildly entertaining mystery series set amid the bright lights, big egos, and Botoxed brows of Hollywood, Cheryl Crane—daughter of legendary movie star Lana Turner—introduces a smart, hilarious, and utterly loveable heroine in realtor-turned-amateur sleuth, Nikki Harper.
 For Nikki Harper, realtor to the stars and daughter of 1950s screen goddess Victoria Bordeaux, Hollywood is home. A completely dysfunctional home populated by a cast of crazies, true, but home nonetheless. While Nikki's no stranger to scandal, she's shocked to receive a hysterical phone call from her business partner, Jessica Martin, saying that TV has-been Rex March has been found dead in Jessica's bed.
More shocking than Rex's death is the fact that, as far as anyone knew, Rex was already dead. Six months ago, the star of the seventies sitcom Shipwrecked Vacation was supposedly killed when his plane crashed in the Mojave Desert. Nikki and Jessica recently sold his mansion on behalf of his widow, Edith. It's obvious to Nikki that Jessica is being framed, but by whom? And why? And how on earth can Rex be dead a second time?
In search of answers, Nikki turns to the one person she can always count on. From her pink boudoir in her Beverly Hills mansion, the ever-glamorous Victoria suggests Nikki focus her sleuthing on Rex's not-so-grieving widow. And there's a veritable casting couch full of other candidates, including Edith's boy-toy lover, Rex's scheming lawyer (like there's any other kind), and the diner waitress with whom Rex was having one of his numerous affairs. But with the killer

THANKS TO JUDY AND THE FANTASTIC
PEOPLE FROM THE BOOK TRIB
I HAVE ONE (1) COPY OF THIS
BOOK TO GIVE AWAY.
HERE IS WHAT YOU NEED TO DO TO WIN.
*

ALL COMMENTS TO BE SEPARATE

*
AND INCLUDE YOUR EMAIL ADDRESS
SO THAT I CAN CONTACT YOU IF YOU WIN
*

LEAVE COMMENT: IF YOU HAD THE CHANCE,
WITH ALL THE PROS AND CONS, WOULD
YOU
WANT TO LIVE THE LIFE OF THE RICH AND FAMOUS?

*
*LEAVE SEPARATE COMMENT IF YOU

PUBLICLY FOLLOW

THIS
BLOG (IF NOT, GOOGLE FRIEND CONNECT ON RIGHT SIDE).
*LEAVE SEPARATE COMMENT IF YOU FOLLOW ME ON
FACEBOOK
.
*LEAVE SEPARATE COMMENT IF YOU FOLLOW ME ON
TWITTER
.
*REMEMBER TO INCLUDE EMAIL ADDRESS FOR ALL ENTRIES.
*U.S. AND CANADA RESIDENTS ONLY*
*NO P.O. BOXES*
ONE WINNING BOOK PER HOUSEHOLD
PLEASE NOTIFY ME IF YOU HAVE
WON THIS BOOK FROM ANOTHER
SITE, SO THAT SOMEONE ELSE MAY
HAVE THE CHANCE TO WIN
AND READ THIS BOOK.
THANK YOU.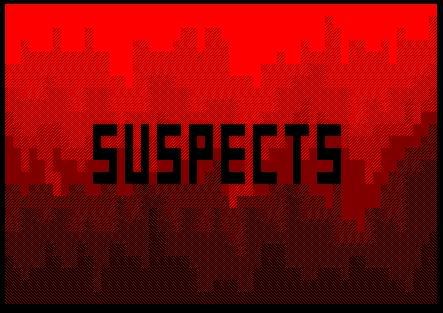 *

GIVEAWAY ENDS SEPTEMBER 7th AT 6PM EST

*
WINNER WILL BE CHOSEN BY RANDOM.ORG AND NOTIFIED
VIA EMAIL AND WILL HAVE 48 HOURS TO RESPOND
OR ANOTHER NAME WILL BE CHOSEN
DISCLAIMER / RULES
Giveaway copies are supplied and shipped to winners
via publisher,
agent and/or author. This blog hosts
the giveaway on behalf of the
above. I received a copy of this book, at no charge to me, in
exchange for my honest review. No items that I receive are
ever sold...they are kept by me, or given to family and/or friends.
I am not responsible for lost or damaged books that are shipped
from agents. I reserve the right to disqualify/delete any entries
if rules of giveaway are not followed