Believe me......you are in for a treat today!!!!! Not so long ago, during one of my days of hopping, can't remember which hop, I found this blog and thought that whoever was behind the screen was hysterical!! And of course, I could relate, since the blog's name is
Facing 50 With Humour.
Then in July I received an email from Carol reminding me that I had given her an award and that she had some great news......She had written a book and asked if I would read and review it. Absolutely yes!!! But since I knew her "when" she was a blogger lol, and now that she is a published author, would she give me the honor of hosting her as my Guest Author. And the answer was Yes. Please help me welcome blogger, and now author, Carol Wyer!!!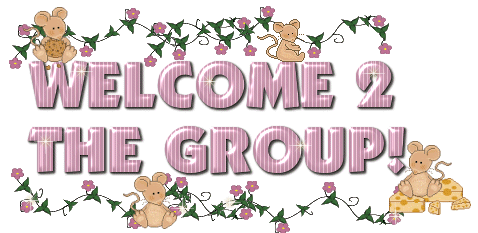 She sent me 2 pictures and told me to pick one, I decided to use both.
ABOUT THE AUTHOR
I have always been a communicator- worse still, a communicator (or 'chatterbox' as my mother called me) with a vivid imagination. It started from a very early age, when as a toddler I would chat to complete strangers, much to the amusement of my mother, and regale them with stories or ask them if they knew how to make scotch eggs.
Language 2000 Ltd,
and taught languages to individuals and companies and translated documents.

Mini Skirts and Laughter Lines

As I became older I had further complications with my back. A spinal fusion has cracked at the upper end and was causing much pain. I gave up teaching along with the language company to try something new - I became a fitness instructor. I trained and worked for several people in France and the UK. I even appeared in a fitness magazine

What brought about the desire to write a novel? There were several reasons. Being someone who loves to talk, my head was always filled with noise. For the last two or three years, since I stopped working, I find myself awake at night 'talking' to myself. My brain will make up stories to while away the hours. It was a natural progression to write down these thoughts and stories.

Last year was a significant one for me. My husband had retired; my son had turned twenty-one and had just flown the nest. I was facing fifty in July. Many of my friends were turning fifty that year too and they all seemed to be doing something radical. They were either having cosmetic surgery, taking up hobbies, moving abroad or even splitting up from long term relationships and going off on adventures. They all had one thing in common – they were embracing their fifties. Up until then I hadn't given it too much thought and was only really focused on actually going away for my birthday for the first time which was quite exciting.

Looking at a friend's wall on Facebook and at the photographs of her celebrating her birthday and reading about her plans I thought I ought to treat my fifties as an opportunity. Here I was, child-free at last, with the chance to enjoy life with my husband. I had already been extremely fortunate in life and had the opportunity to travel, to learn to fly a helicopter and to dive. The year before I had taken up art and drawn a series of pictures. I felt though I needed to do something more. I drew up a 'bucket list' of things to do. One of my first goals was to write an article or short story and get it published or win a prize. I set about rewriting some of the stories that had popped into my head.

Late in June 2010 I was visiting my usual haunt in town - a rather nice 'boutique'. As always I was talking to the assistants and women there. I was regaling them with a story about my son and as usual they were laughing about it. One of them told me I was very entertaining and I really should write down some of the stories I had told them during my visits. As it happened I had by then written one or two. They seemed to flow quite well together and I suddenly decided that I might be able to write more than just a story.

Initially, I wanted to write my novel in the form of a diary of a woman aged 50 but this format has been chosen a lot over the years. In this day and age my character should be more 'with it'. Most of my friends are on Facebook. They have iPads and iPhones My character would be more than able to use a computer. I decided to put it in a blog-like form. That way the reader wouldn't have to complete a chapter if they were time-short as each entry stands alone.

Knowing nothing about blogging I had to research and set up a blog to see if the format would be viable to a fifty year old. Last July I created a blog, called it

I wiped the July entries from my blog and began the book. I did however restart the blog as a humorous take on facing 50 recording amusing events from my own daily life to see if the formula would work. It did. Within three months I had a few hundred followers and now I have thousands of hits a month and have guest blogged on several blogs.

Amanda is the main character and the novel is written through her eyes. She is not however the main character. She is a conduit or a mirror for the reader. The reader should be able to see something of themselves in her and as the novel progresses also reach the same understanding as Amanda; that life is for living and enjoying. Her background is deliberately vague so that the reader can associate with her better. It is more important that they recognise her anxieties and concerns and indeed have experienced those things themselves. The strongest and most amusing character is the mother, who remains nameless throughout the novel. As Amanda grows to appreciate her mother the more astute reader will notice that her tone has changed. Instead of calling her 'my mother' she starts referring to her as 'Mum'.

Each character is equally important as they represent the various stages of ageing and problems associated with each age. Amanda has all of those difficulties associated with a woman reaching middle age; her husband wrestles with retirement and anxieties over their financial future as no more income is headed their way. Her son is struggling because he is trapped at home and cannot yet find the independence he desperately needs. Her mother is grabbing at every opportunity in her twilight years yet yearns to have her daughter as a friend.

The novel is more than one woman's story. It is about the complexity of relationships and the need to nurture them. It is about friendship and how important that is to individuals. It is about embracing life and seizing the day. Mostly it is about enjoying life. You can't succeed at everything but you can laugh at it and if you have a positive attitude you will have a positive life.

I couldn't turn back the clock and relive my life. I had to face up to being older and not as fit as I was, or as wrinkle free as I had been, but I could stay cheerful and youthful on the inside. I wanted to share that message with others and help them laugh at what life offers sometimes. My mother's mantra, even in the face of adversity is, 'Well, you have to laugh at it, don't you?' I hope that my novel allows people to have a giggle for a while. I hope it lifts their spirits and I hope it enhances their laughter lines!
is not the first book I have written. In fact I wrote a series of books for children that tell an amusing story about an animal and also teach them French. They were en route to being published when my friend and illustrator for the books unexpectedly died at the age of fifty. I didn't continue with them after that.
Zest
as a 'Before' and 'After' story.
'Facing 50 with Humour'
and wrote a series of entries as if I were Amanda Wilson. They formed the original first chapter. Having no followers at that point I asked the ladies in the boutique along with some of my Facebook friends to read the entries and tell me what they thought. The result was extremely encouraging. They urged me to continue and write the entire book. They loved every entry and claimed it was like 'Grumpy Old Women' only funnier
You can find Carol at:

Facing 50 With Humour

and her

website

.
Born in Germany into a military family I spent my early childhood in Germany. I seemed to have an ability not only to talk a lot but in other languages too. Apparently, I would even talk in my sleep and often would dream in foreign languages - although as I gravely explained to my mother when I was about three - I had dreamt in German but not understood it!
I developed a love of reading early in life too thanks largely to my mother. I was brought up to read regularly. I had ample opportunity to read to my heart's desire after a lengthy spell in hospital when I was 17 years old due to major spinal surgery which left me in hospital for weeks and bed-ridden for months. Here, I also started my writing career, as the only way I could stay in touch with friends, was to write long letters telling them about my stay in hospital and the characters in my ward. I was to spend a further year undergoing surgery and being housebound during my university years.
As I grew up, it was soon obvious to my parents that I would become either an actress or a teacher as I had a propensity (?) for language, and deciding I would get more lines and a better chance for a leading role, I chose the latter.
I studied English and French at the University of Keele and graduated in 1984. I then promptly headed to Morocco (Casablanca) where I taught English in English and American institutes and French to companies.
Two years later I returned to the UK where I took up a position at a private school in Staffordshire as a teacher of English to pupils aged 11-18.
After meeting and marrying my husband and giving birth to my son I set up my own language company,
Teaching allowed me to make full use of my linguistic and acting skills and afforded me the opportunity to communicate on many levels. To help people learn successfully and be a good teacher you need to be able to make the subject come to life. I have been known to teacher German to a group of accountants using puppets as a puppet show.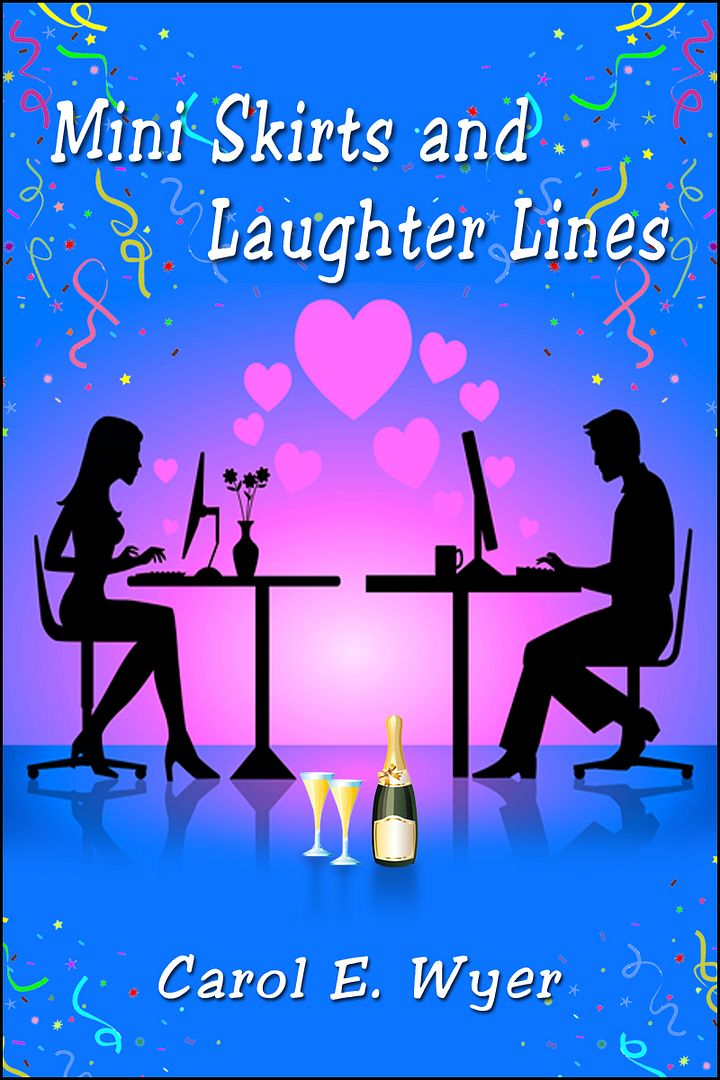 ABOUT THE BOOK
SYNOPSIS (from the author):
MINI SKIRTS AND LAUGHTER LINES
is women's light hearted fiction. It offers an entertaining insight into many of the emotions, dreams, relationships and concerns facing both women and men as they face up to becoming older.
Amanda Wilson and the sixteen cartons of half price soya milk, now filling the shelves of her fridge, have the same problem. They are all rapidly approaching their use by date. She is about to be fifty but she may as well hang a sign around her neck saying 'Out Of Order'.
Whatever happened to her husband, Phil, the sparkling, fun-loving man who danced the conga, at 3am, with a pineapple on his head? Newly retired, and constantly under her feet, he now makes Victor Meldrew look like Coco the Clown. Nothing amuses him or interests him. His joie de vivre has evaporated as quickly as their life savings. Phil spends his days sitting fixated in front of the computer screen trying to manage their share portfolio uninterested in life and uninterested in her.
He only emerges to mope about the house or squabble with their son who admittedly, is making life very difficult since he boomeranged back to the nest unexpectedly. Tom appears to have his own agenda at the moment and no one can get through to him. It will require more than the average maternal skills to prevent war from breaking out between him and Phil. Although, if he pulls any more of his stunts, Mandy might just be the one to launch the first blow.
With nothing but gloomy prospects on the economic horizon it seems probable that at least one of them will have to seek employment. In the meantime, strict austerity measures will have to be enforced in the house, which can mean only one thing. Not only will Mandy have to hide her bottles of wine in the bottom of her wardrobe, but she will have to give up sneaking home new clothes. There are seriously no pleasures left.
Surely, fifty is supposed to be the new forty. In Mandy's eyes she should be fab, not drab, at fifty and certainly not stuck in the dreariest village in England waiting for the excitement of the Annual Open Gardens Event. Even her effervescent mother, now in her twilight years, is enjoying life to the full. Her exuberant behaviour and increasingly wild adventures are the stuff of television comedy. Mandy can only admire and envy her. However, she begins to have serious reservations about the latest love interest in her mother's life; Grego. After all, what sort of man cries at an opera and encourages your aged mother to buy a sports car?
Feeling unwanted by all around her, she reconnects with her first true love, Todd Bradshaw, now residing in Australia. Todd's charm and zest for life is a welcome contrast to Phil. His life is chocablock full of adventure and a far cry from her existence. It's not long before they are reliving old times and engaging in regular games of 'Lust Scrabble'. Reminded of who she used to be, Mandy rediscovers her youthful side. Before long she is faced with a difficult decision. Should she meet the beguiling Todd who is coming over to the UK? He certainly wants to be more than internet friends. Could this be the opportunity that she passed up many years before?
However, determined to not give up on her family just yet, she endeavours to drag the reluctant Phil into a happier, more fruitful retirement, with comic results. Her plans to introduce him to new interests and hobbies go completely awry. Fortunately, the hilarious results are highly appreciated by a growing group of followers, who interact with her on her blog.
After endless battles and much heartache her relationship with Tom is finally given the opening it needs after he is jilted by his girlfriend. Mandy, reminded of how she felt when Todd and she split up, sets about mending her son's broken heart by sending him on holiday for his 21
Meanwhile, her mother seems to be embracing life with the gusto of a pit bull terrier chasing after a postman. She has been hosting wild 'Twister' parties, and performing Tina Turner's hits at the local
Karaoke evening. Her relationship with Grego is also heating up. Not only does he return to the UK with her mother but has asked her a vital question. If only Mandy knew what the question was and hadn't dropped the phone into her lumpy gravy at that particular point. Her mother is suddenly out of contact and Mandy is left suspecting she is to be getting a toy stepfather.
Mandy gradually learns that the formula to staying youthful is to appreciate and laugh at life. She only has to take a look at the aged neighbours to recognise that life is to be fully enjoyed. They have bought themselves a 'peaPad' and a new motorbike. Others, equally aged villagers, have surprising amounts of fun at art classes, quiz nights and gardening events all with fun results. She must now decide the direction her life should take, and with whom she should make the journey. Or, is it too late and that particular decision has just been made for her?
Read my review

here

.
Watch the trailer:
HEAD ON OVER TO CAROL'S BLOG
"FACING 50 WITH HUMOUR"
WHERE SHE IS HAVING A HUGE BOOK LAUNCH PARTY TODAY, SEPTEMBER 16TH, WITH PRIZES.
I received a copy of this book, at no charge to me,
in exchange for my honest review.
No items that I receive
are ever sold...they are kept by me,
or given to family and/or friends.