The ladies at
WOW
are back again but this time they haven't brought one remarkable author, NO, they have brought two amazing women writers. So without further ado, allow me to indroduce you to sisters Amy and Joanne Lewis. Welcome to the CMash blog!!!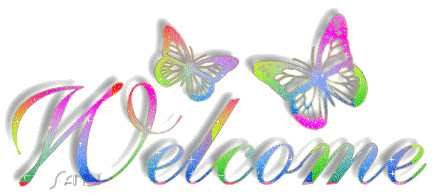 ABOUT THE AUTHORS
It was a chilly day in Maine when Amy received the call from her sister, Joanne, "Wanna write a book together?" Amy said yes and the journey began.
Amy is the older sister who loves her 2 sons and nephew, dogs, volunteering at the Bangor Humane Society, running, hiking, snowshoeing, surfing the web, her brown poodle Teddy, Lola, writing, reading, cycling, going to bed early, spending time with her friends and family, being outdoors when it's nice outside and indoors when it's not, and editing Joanne's writing. She is a pescatarian and a lawyer in Maine.
Joanne is the younger sister who loves her 3 nephews, her grey poodle Frisco, writing, hiking, snowshoeing, kayaking, cooking, traveling, Florence, Italy, anything to do with the Italian Renaissance, Michelangelo, spending time with her friends and family, and being edited by Amy. She a vegetarian and a lawyer in Florida.
Two sisters, both attorneys; as sisters, Amy and Joanne have learned to play to each others strengths—an important lesson for any co-authors.
You can find Amy and Joanne at their

website

or

blog

.
GUEST POST

How Much Trouble Can One Kid Get Into?
by Amy Lewis Faircloth
Writing Wicked Good has been a communal project beyond the two of us. We have enlisted the help of my children, various book groups, relatives and friends. We have a lot of smart friends with a lot to say. For example, my smart scientist friend suggested we nix the mad scientist seeking to kill Rory for his special DNA in our original draft of Wicked Good.
One of my smartest friends is a professor of Philosophy at an elite college in the Northeast. I was so pleased, and rather anxious, when she agreed to read a draft of Wicked Good. She invited me to lunch once she had finished reading it, telling me she had some notes about the novel which she wanted to share with me. After reminding my 18 year old son several times to pick up his 16 year old brother at 1:00, I went to lunch, my stomach churning with anxiety. I was mainly worried she hated it but would be too kind to tell me.
We ate Chinese food and exchanged pleasantries. I couldn't wait any longer.
"Okay, what did you think?" She reached into her bag and pulled out a quarter sheet of paper covered with penciled words. I tried to read the words from the other side of the table.
"I like it, Amy." She said. I scooted my chair to get closer to read the penciled words to learn what she really thought. There were too many words to be summarized with a mere, "I like it, Amy."
"But there was sort of one thing . . . ." She looked down at her paper. I started to squirm.
"Rory gets in a lot of trouble." I knew that. He drinks alcohol in school, steals a car, writes graffiti on a wall. So what was the "sort of one thing"? I leaned my head over the table to glimpse the paper.
"It doesn't seem realistic. How much trouble can one kid get into?"
I began to attempt to explain, recognizing that many of Rory's antics would be unbelievable had they not been based somewhat in truth. As I began to stumble over my words, my phone rang. I looked at my watch and saw it was 1:10. Thinking it was my younger son calling to complain that his brother had not come to pick him up, I searched for my phone in my purse and apologized to my friend.
"Hello" I said, seeing the word Restricted across the screen.
"Sergeant Bell at the Bangor Police Department." I knew Sergeant Bell.
"Is everything okay?" I looked across the table at my friend. The concern on her face scared me even more than the officer's phone call.
"Someone called in a report about trash being tossed out of your son's vehicle. They gave us the license plate and we thought we would check with you."
"He's fine. We just want to talk to him. Do you know where he is?"
"I know where he is supposed to be ten minutes ago." I gave the officer the location and looked at my friend. All color had drained from her face, hearing only my side of the conversation. I laughed and explained.
"Did you want to ask me that question again?" I said. "You know, about how much trouble one kid can get into?"
She took a pencil out of her purse and vigorously crossed out the penciled words on her quarter sheet of paper.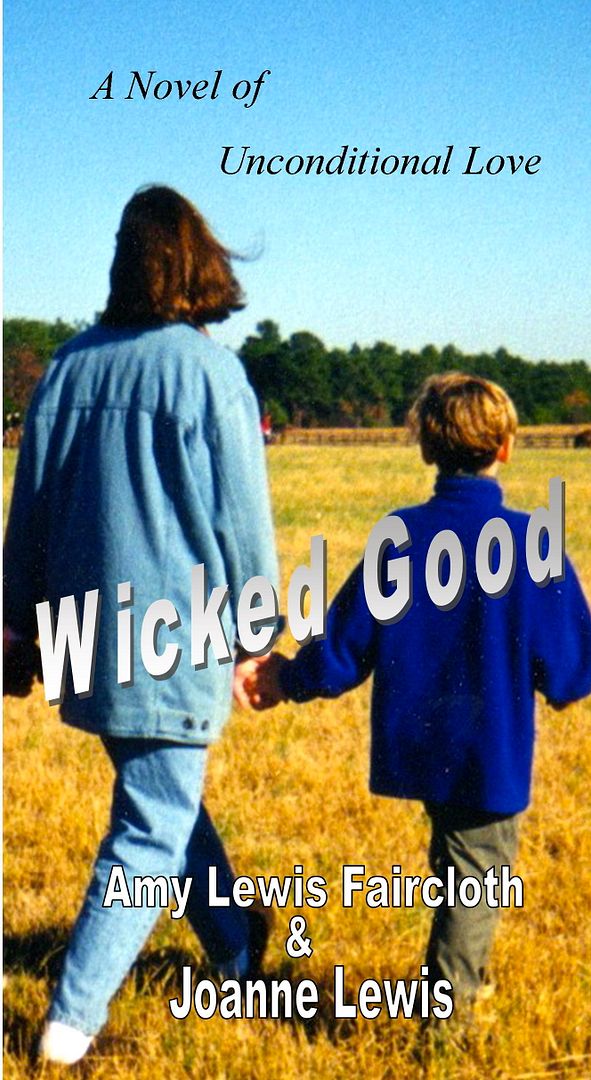 ABOUT THE BOOK
Synopsis:
Available as e-book for Kindle and Nook and in print.
No one is perfect, not even Archer—but she would like to be. As an attorney with a possible judicial seat Archer struggles to maintain balance between her professional responsibilities and her responsibilities as mother to her adopted special needs child.
Rory has Asperger's Syndrome; he is sensitive, difficult, and stubborn. When Rory decides to go searching for his birth parents Archer has no choice but to join him. What follows is a wild journey of self discovery for both of them!
Wicked Good is full of rich characters with whom you will cry, hope, laugh, and cheer.
Ju

st Thought You Should Know:
Jane Austin, Virginia Woolf, Hans Christian Anderson, Shakespeare, Mark Twain, and George Orwell are just a few of the famous authors thought to have had Asperger's Syndrome or a related condition.
Press Release 09/12/11:
WICKED GOOD,
One blustery day two sisters decided to write a book together. What began as a blog became a hit novel! WICKED GOOD
is currently #1 on Amazon in the Women's Fiction - Mothers & Children category for print books, and has won a Reader's Favorite Book Award 2011 in Fiction Drama!
THANKS TO THE AUTHORS, AMY and JOANNE LEWIS
I HAVE ONE COPY OF THIS BOOK TO GIVE AWAY.
THE GIVEAWAY ENTRY PAGE.
I received a copy of this book, at no charge to me,
in exchange for my honest review.
are ever sold...they are kept by me,
or given to family and/or friends.