Melissa Foster, author of
Megan's Way
and
Chasing Amanda
has been a frequent visitor here and now I have the honor to also call her friend. She is genuine, caring, has a heart of gold, loves her readers and in between writing more great novels, is also touring with and introducing new authors. You will be seeing and hearing from her quite often here at the CMash blog in the future, not only for her books, but I have agreed to help her introduce these new authors to you. So get comfy and please help me welcome Melissa's friend and author, Ms. Sheila Deeth!!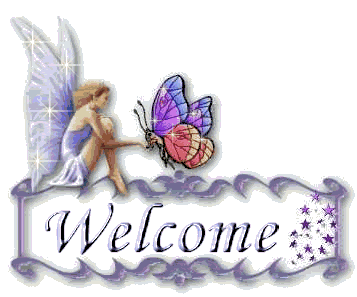 ABOUT THE AUTHOR
Sheila Deeth grew up in the UK and has a Bachelors and Masters in mathematics from Cambridge University, England. Now living in the States with her husband and sons, she enjoys reading, writing, drawing, telling stories, running a local writers' group, and meeting her neighbors' dogs on the green. Sheila describes herself as a Mongrel Christian Mathematician. Her short stories, book reviews and articles can be found in VoiceCatcher 4, Murder on the Wind, Poetic Monthly, Nights and Weekends, the Shine Journal and Joyful Online. Besides her Gypsy Shadow ebooks, Sheila has several self-published works available from Amazon and Lulu, and a full-length novel under contract to come out next year.
Find her on her website: http://www.sheiladeeth.com
or find her books at: http://sheiladeeth.weebly.com


GUEST POST
My friends think I've gone internet crazy. I used to say ebooks weren't real. I used the internet just for sending emails or helping the kids with homework. Then I heard about an internet competition to get a novel published when I'd just finished writing one. The timing seemed auspicious, and, though my entry failed miserably, writing on the internet soon had me hooked.
Writing a blog was a harder task of course. I'd never even kept a diary for more than six days so I couldn't imagine how I might write about me. But then I self-published a Christmas book and starting writing blog-posts about that instead.
I still didn't believe in ebooks, but I discovered emagazines and got some stories published in them. I put links in emails and sent them to all my friends (alas poor friends). Real people read what I'd written… Real people emailed me back and left comments on my blog! My world expanded. I had efriends and reality started to change. When I won an ebook on a blog I decided ebooks must be real, thoroughly enjoyed the read, and sent a story to an epublisher.
Flower Child's my third ebook with Gypsy Shadow. I'm thrilled to be part of their team. I'm even an avid kindle reader now, believe most heartily in ebooks and efriends, and write and blog whenever I get the chance. Meanwhile my first full-length novel will come out next year in real, genuine, solid, non-e-paper-back, so I still believe in real books and the real world too!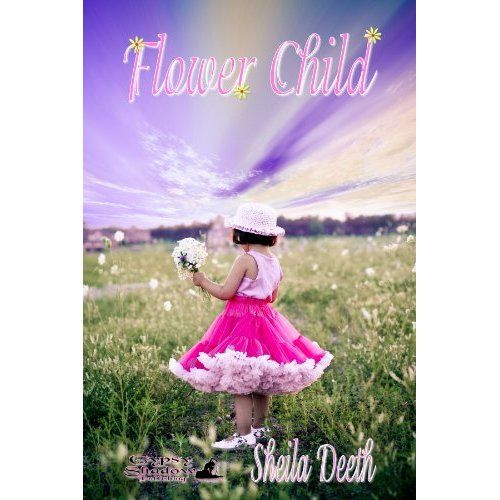 ABOUT THE BOOK
Flower Child tells the story of a curious relationship between a grieving mother and her unborn child. When Megan miscarries her first pregnancy it feels like the end of everything; instead it's the start of a curious relationship between the grieving mother and an unborn child who hovers somewhere between ghost and angel. Angela, Megan's "little angel," has character and dreams all her own, friends who may or may not be real angels, and a little brother who brings hope to her mother's world. But Angela's dream-world has a secret and one day Angela might learn how to be real.
Find Flower Child at: http://gypsyshadow.com/SheilaDeeth.html#Flower
THANKS TO THE AUTHOR, SHEILA DEETH,
I HAVE ONE (1)

EBOOK EDITION

TO GIVE AWAY.
THE GIVEAWAY ENTRY PAGE.
Giveaway copies are supplied and shipped to winners
via publisher, agent and/or author. This blog hosts
the giveaway on behalf of the above.
are ever sold...they are kept by me,
or given to family and/or friends.