MARCH 3rd TO MARCH 17TH, 2011

TWENTY-FIVE YEARS AGO TODAY
by STACY JUBA
SYNOPSIS:
Should we dig for the truth when Pandora's Box is a coffin of buried secrets?
Kris Langley has always been obsessed with murder. She blames herself for the violent death of her cousin when they were kids and has let guilt invade every corner of her existence. Now an editorial assistant and obit writer, Kris stumbles across an unsolved murder while compiling "25 Years Ago Today" items from the microfilm. Determined to solve the case and atone for the death of her cousin, Kris immerses herself in the mystery of what happened to Diana Ferguson, a talented artist who expressed herself through haunting paintings of Greek mythology. Not only does Kris face resistance from her family and her managing editor, she also clashes with Diana's suspicious nephew, Eric Soares – until neither she nor Eric can deny the chemistry flaring between them. She soon learns that old news never leaves the morgue and that yesterday's headline is tomorrow's danger, for finding out the truth about that night twenty-five years ago may shatter Kris's present, costing her love, her career, and ultimately, her life.
THANKS TO THE AWESOME
AUTHOR, STACY JUBA

I HAVE THREE (3 ) EBOOK EDITIONS
OF THIS BOOK TO GIVE AWAY.
HERE IS WHAT YOU NEED TO DO TO WIN.
AND INCLUDE YOUR EMAIL ADDRESS
SO THAT I CAN CONTACT YOU IF YOU WIN
*

LEAVE COMMENT: DO YOU THINK IT WOULD
BE INTERESTING OR FRUSTRATING TO
TRY AND SOLVE A COLD CASE?*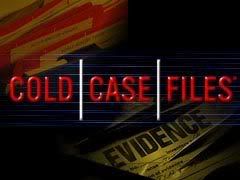 *LEAVE SEPARATE COMMENT IF YOU

PUBLICLY FOLLOW

THIS
BLOG (IF NOT, GOOGLE FRIEND CONNECT ON RIGHT SIDE).

*LEAVE SEPARATE COMMENT IF YOU GRAB MY BUTTON AND
PLACE IT ON YOUR BLOG'S SIDEBAR.
*REMEMBER TO INCLUDE EMAIL ADDRESS FOR ALL ENTRIES.
*

GIVEAWAY ENDS MARCH 17th AT 6PM EST

*
WINNER WILL BE CHOSEN BY RANDOM.ORG
AND NOTIFIED VIA EMAIL AND WILL
AND WILL HAVE 48 HOURS TO RESPOND
OR ANOTHER NAME WILL BE CHOSEN
Giveaway copies are supplied and shipped to winners via publisher,
agent and/or author. This blog hosts the giveaway on behalf of the
above. I received a copy of this book, at no charge to me, in
exchange for my honest review. No items that I receive are
ever sold...they are kept by me, or given to family and/or friends.
I am not responsible for lost or damaged books that are shipped
from agents. I reserve the right to disqualify/delete any entries
if rules of giveaway are not followed