MISS SCARLET'S SCHOOL OF PATTERNLESS SEWING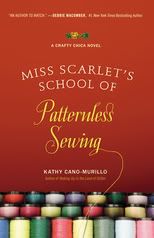 by KATHY CANO- MURILLO
SYNOPSIS:
Sometimes to find your life's true path, you have to stray outside the lines . . .
Scarlet Santana is never happier than when creating fabulous fashions for women of all shapes and sizes. Now, after years of hard work, she finally has the chance to live her dream and study under the hottest designer in New York. To raise money for her move, Scarlet opens an after-hours sewing school in a local record shop, teaching a type-A working mom whose rigid parenting style is causing her family to unravel and an enigmatic seamstress with a mysterious past.
But as stitches give way to secrets and classmates become friends, the women realize an important truth: There is no single pattern for a good life. Happiness is always a custom fit.
THANKS TO BRIANNE AND THE FABULOUS
PEOPLE FROM THE HACHETTE BOOK GROUP

THERE WILL BE TWO (2) WINNERS
EACH WINNING A COPY OF THE FOLLOWING:
MISS SCARLET'S SCHOOL OF PATTERNLESS SEWING
HERE IS WHAT YOU NEED TO DO TO WIN.

*

ALL COMMENTS TO BE SEPARATE

*
AND INCLUDE YOUR EMAIL ADDRESS
SO THAT I CAN CONTACT YOU IF YOU WIN
*

LEAVE COMMENT: DO YOU SEW?

*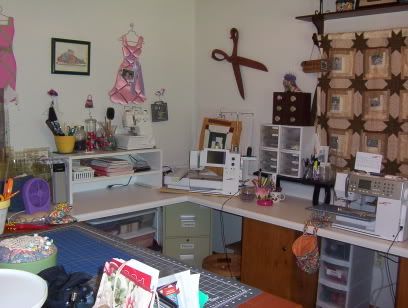 *LEAVE SEPARATE COMMENT IF YOU PUBLICLY FOLLOW THIS
BLOG (IF NOT, GOOGLE FRIEND CONNECT ON RIGHT SIDE).
*LEAVE SEPARATE COMMENT IF YOU FOLLOW ME ON

FACEBOOK

.
*LEAVE SEPARATE COMMENT IF YOU FOLLOW ME ON

TWITTER

.
*LEAVE SEPARATE COMMENT IF YOU GRAB MY BUTTON AND
PLACE IT ON YOUR BLOG'S SIDEBAR.
*REMEMBER TO INCLUDE EMAIL ADDRESS FOR ALL ENTRIES.
*U.S. AND CANADA RESIDENTS ONLY*
*NO P.O. BOXES*
**

PER PUBLISHER /

HONOR SYSTEM

**
ONE WINNING BOOK PER HOUSEHOLD
PLEASE NOTIFY ME IF YOU HAVE
WON THIS BOOK FROM ANOTHER
SITE, SO THAT SOMEONE ELSE MAY
HAVE THECHANCE TO WIN
AND READ THIS BOOK.
THANK YOU.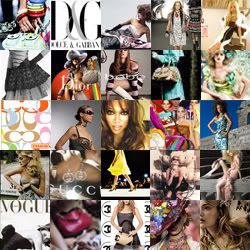 *

GIVEAWAY ENDS MARCH 22nd AT 6PM EST

*
WINNER WILL BE CHOSEN BY RANDOM.ORG
AND NOTIFIED VIA EMAIL AND WILL
AND WILL HAVE 48 HOURS TO RESPOND
OR ANOTHER NAME WILL BE CHOSEN
Giveaway copies are supplied and shipped to winners via publisher,
agent and/or author. This blog hosts the giveaway on behalf of the
above. I received a copy of this book, at no charge to me, in
exchange for my honest review. No items that I receive are
ever sold...they are kept by me, or given to family and/or friends.
I am not responsible for lost or damaged books that are shipped
from agents. I reserve the right to disqualify/delete any entries
if rules of giveaway are not followed