For those of you that have been contacted by an author, you know it is both a humbling but exhilarating experience when that author asks to spend some time visiting on your blog, meeting your visitors, talking about their latest book. Well that is the case today. Mr. Cross contacted me via a publisher that I have worked with and asked if I would consider introducing him to all of you. After reading the synopsis of the book and the reviews it is already getting, the answer was Yes!!. So, please help me, along with all the great visitors that will stop by throughout the day, welcome Mr. Ethan Cross to the CMash blog.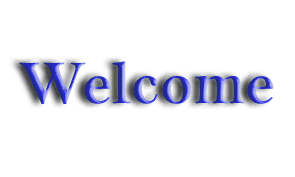 ABOUT ETHAN CROSS
When a fireman or a policeman would come visit his school, most of his classmates' heads would swim with aspirations of growing up and catching bad guys or saving someone from a blazing inferno. When these moments came for Ethan Cross, however, his dreams weren't to someday be a cop or put out fires; he just wanted to write about it.
And his dream of telling stories on a grand scale has come to fruition with the release of his new book, The Shepherd.
Ethan Cross is the pen name of a thriller author living and writing in Illinois with his wife, two daughters, and two Shih Tzus
Visit at http://www.ethancross.com/the-shepherd-thriller-novel/
ABOUT THE BOOK
Synopsis:
Marcus Williams and Francis Ackerman Jr. both have a talent for hurting people. Marcus, a former New York City homicide detective, uses his abilities to protect others, while Ackerman uses his gifts to inflict pain and suffering. When both men become unwilling pawns in a conspiracy that reaches to the highest levels of our government, Marcus finds himself in a deadly game of cat and mouse trapped between a twisted psychopath and a vigilante with seemingly unlimited resources. Aided by a rogue FBI agent and the vigilante's beautiful daughter -a woman with whom he's quickly falling in love- Marcus must expose the deadly political conspiracy and confront his past while hunting down one of the most cunning and ruthless killers in the world.
Welcome to the world of The Shepherd
My novel, The Shepherd, is the first book in a series of thrillers that I believe would be greatly enjoyed by fans of authors such as James Patterson, Dean Koontz, David Morrell, Thomas Harris, Lee Child, and Jeffery Deaver. This introductory book of the series is a stand-alone novel, but provides the reader with an opening into the world of The Shepherd Organization.
Watch for my review in the coming weeks!
THE GIVEAWAY ENTRY PAGE
I received a copy of this book, at no charge to me,
in exchange for my honest review.
are ever sold...they are kept by me,
or given to family and/or friends.