Wow....are you in for a treat!!!! You picked the perfect day to stop by and visit because we have a special guest today. Amy from Phenix & Phenix Publicity contacted me and asked if I would like to have a guest author drop by, and you know me, I love it when authors want to take time out of their busy schedules and talk to us about their newest book. So get comfy, grab a cup of tea or coffee and help me welcome Ms. Erin Healy to our group!!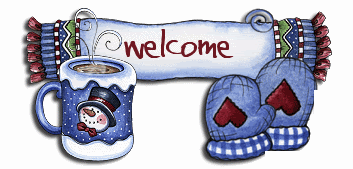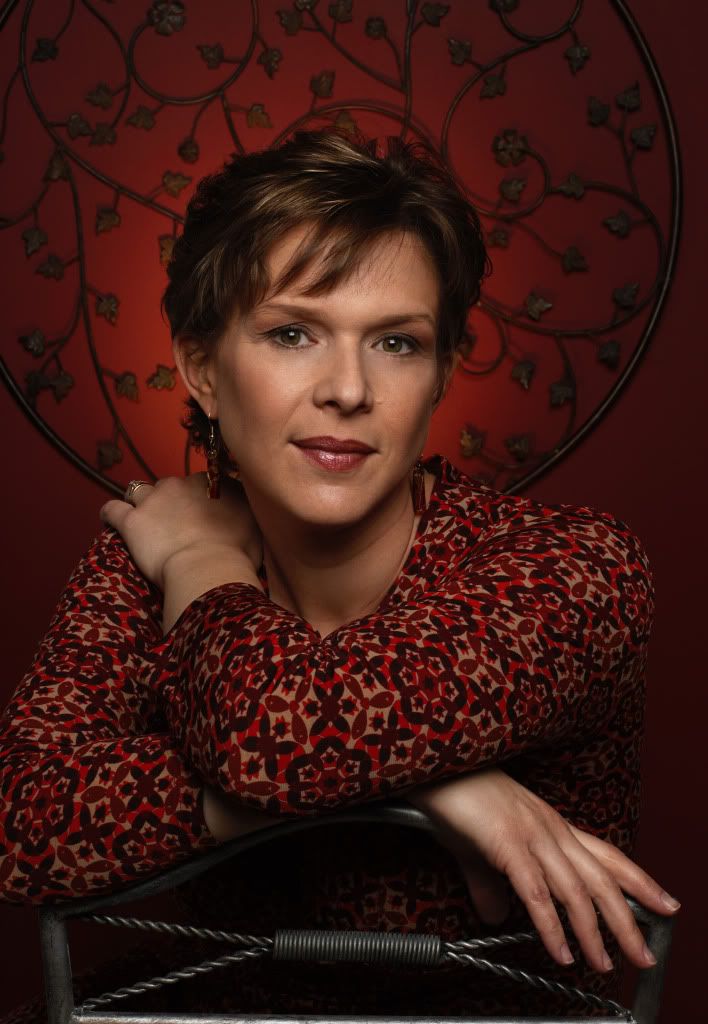 ABOUT ERIN HEALY
Erin Healy is an award-winning editor and bestselling co-author of the supernatural suspense novels Kiss (Thomas Nelson 2009) and Burn (Thomas Nelson January 2010) with Ted Dekker. Her solo debut, Never Let You Go (Thomas Nelson May 2010), ushered in a new brand of fiction, building on her work with Dekker, that melds supernatural suspense with female-friendly relational drama.
Now, with
The Promises She Keeps
(Thomas Nelson February 2011 978-1595547514 $14.99), Healy continues to deliver a unique take on suspense with a little decidedly feminine point of view.
Healy is the owner of WordWright Editorial Services and specializes in fiction book development. She has worked with popular authorssuch as Frank Peretti, James Scott Bell, Melody Carlson, Colleen Coble, L. B. Graham, Brandilyn Collins, Rene Gutteridge, Michelle McKinney Hammond, Robin Lee Hatcher, Denise Hildreth, Denise Hunter, Jane Kirkpatrick, Gilbert Morris, Lisa Samson, Randy Singer and Robert Whitlow.
Healy earned her bachelor's degree in English with a minor in communication studies from Westmont
College in Santa Barbara, Calif., and began her career as an editor for Christian Parenting Today during the
mid-1990s. After advancing from assistant editor, to associate editor, to editor while working for the
magazine, she moved on to serve as a book editor for WaterBrook Press. She founded WordWright
Editorial Services in 2002.
Healy began working for Dekker the same year, editing 12 of his well-known, heart-pounding stories,
before collaborating with him as a co-author on
Kiss
and
Burn
. Her solo debut,
Never Let You Go
, is a
supernatural suspense tale about a single mother's struggle to protect her daughter as threatening elements from her past unexpectedly re-emerge.
On the differences between
Never Let you Go
and
The Promises She Keeps
, Healy says:
"
Promises
keeps the supernatural core, but without angels and demons this time, and without as much
oppressive darkness. The result is a spiritual conflict between characters that is more interpersonal than
private. I hope readers feel that
Promises
still does a great job of asking high-stakes spiritual questions in
exciting, dramatic and memorable ways while drilling a few more inches into the human heart."
Healy currently resides in Colorado Springs, Colo., with her husband, Tim, and two children. She is a
member of International Thriller Writers and the American Christian Fiction Writers. Visit www.erinhealy.com for more information.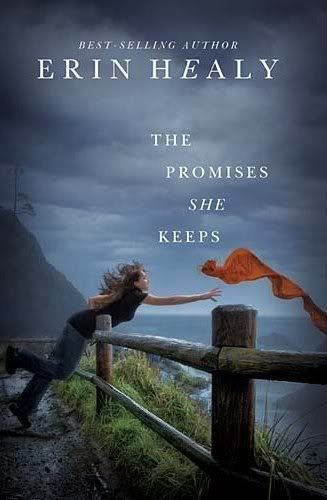 ABOUT THE BOOK
SYNOPSIS (BORROWED FROM B&N)
It's her destiny to die young. The man who loves her can't live with that.
Promise, a talented young vocalist with a terminal illness, is counting on fame to keep her memory alive after she dies. Porta is an aging witch and art collector in search of the goddess who will grant her immortality.
When Promise inexplicably survives a series of freak accidents, Porta believes that Promise is the one she seeks. But Chase, an autistic artist who falls in love with Promise and opposes Porta, comes between the women with his mysterious visions and drawings, and plunges everyone into a flesh-and-blood confrontation over the true meaning of eternal life.
THANKS TO AMY AND THE GENEROUS
PEOPLE FROM PHENIX & PHENIX

THEY HAVE GIVEN ME THE OPPORTUNITY
TO HOST AN INTERNATIONAL GIVE AWAY
FOR TWO (2) LUCKY WINNERS THE
CHANCE TO READ THIS FANTASTIC BOOK.
THE GIVE AWAY ENTRY PAGE
Giveaway copies are supplied and shipped to winners
via publisher, agent and/or author. This blog hosts
the giveaway on behalf of the above.