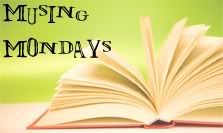 Hosted by Miz B at
Should Be Reading
This week's question:
If you read romance novels, answer this question:

Who are your favorite "romance" authors? Why?
My answer:
I am not a "typical" romance type of reader, unless there is a bit of suspense in the plot. I will read authors such as Nora Roberts, Catherine Coulter, Danielle Steel and Sandra Brown.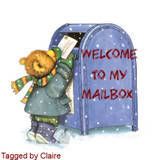 Mailbox Monday was created by Marcia of The Printed Page and is now on tour.
According to Marcia, "Mailbox Monday is the gathering place for readers to share the books that came into their house last week. Warning: Mailbox Monday can lead to envy, toppling TBR piles and humongous wish lists."
FOR REVIEW FROM THE HACHETTE BOOK GROUP
WON FROM BOOKIN' WITH BINGO
FOR REVIEW
The Story Plant The Hachette Book Group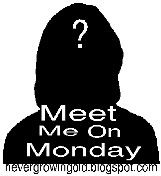 Blogging is a funny thing...we tell our most intimate thoughts for all to read and yet most of the time I find myself sitting and wondering, "who is this person!?" I know them...but yet I don't know them! I want to know who the person is behind all those words so I thought of a great way for all of us to "meet" each other!
Questions:
1. Did you get any Valentine's Gifts?
Not yet
2. What is your favorite topping on something toasted?
It depends if I have an appointment or not. If not, its jeans and a sweater.
4. What food item do you absolutely despise?
Liver...so much so..I couldn't even post a picture of it.
5. Righty or lefty?
Righty