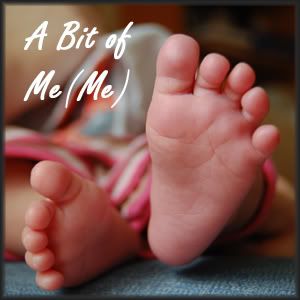 From Danielle's blog:
We all leave our "footprint" on the world, in one way or another. We each, individually, do something or are someone that makes the world a little better just by being here. I created this weekly meme to get to know the blogging community I love just a bit better. To know what makes them tick, outside of books, that is. Each week I will post a question to be answered in the following week's "A Bit of Me(Me)". Check back each Saturday to get the info for next week's post and link up with your current post right here.
This week's question: What would your dream job be?
Read more:
http://www.theresabook.com/2011/02/a-bit-of-meme-off-to-neverland/#ixzz1EPgLFeSn
Up until this day, I can say that there have been 3 "dream jobs" that I wanted to achieve. One I did, the 2nd maybe it's a good thing I didn't and the 3rd, maybe there is still time.
It wasn't an easy course but I did graduate an obtain my license to become an RN. Unfortunately, a high risk in the field is injuries to the back due to lifting. I was 24 years old when I first injured, ruptured a disc and had my first spinal operation. I continued working on and off in the field for years in between having my sons until it got to the point where I just couldn't continue working in that capacity.
Since my 2nd love was books, hubby and I discussed maybe opening up a used book store but that never came to fruition for one reason or another. And with the unsettling affairs of book stores, maybe it was a good choice that we didn't.
And now at this point in my life, where I am totally disabled, I would love to do what I am now doing everyday but have it become a "real job". Even though this is a hobby for me, I try to use the same work ethics with my blog as when I was working. I would love to work in some capacity with authors, publishers, publicists, tours, etc etc. And since, I am disabled, I could make my own hours, it would be the perfect job. Anybody know of any job openings lol?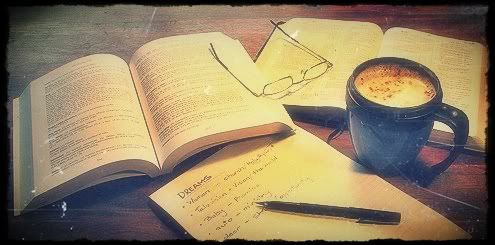 From Yvonne's site:
I've wanted to start a meme like this for a long time. It's "Anything Goes on Saturday". It's a chance to choose any topic you want and talk about it on Saturday - it can be about a book, TV show, movie, a recipe or just an update on your week. Whatever you choose.
Topic: Awards
I think it is such an honor when a peer presents me and my blog an award. I really do get that "warm and fuzzy feeling" no matter how many I receive. However, I am finding that the criteria of passing them on takes up quite a bit of computer time, which I already spend too much time at, preparing drafts for Guest Authors, giveaways, etc etc. I have been taking the liberty of modifying the rules but it is still time consuming.
So my questions today are: What are your thoughts on awards? Do you accept them? Or are you an Award -Free Blog? If you are, how did you come to that decision and notify your visitors? Look forward to hearing your thoughts on this subject!!!