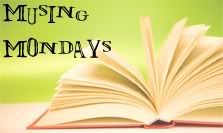 This week's question:
In honor of the Canadian "Family Day" holiday, today, I'm curious… What was the last book (or, what was your favorite book) that dealt with family? What did you like / dislike about it?
My answer:
The first book that came to mind was
Beachcombers
by Nancy Thayer. I read it this past year and it was the type of story where I got so involved with the characters, in this case 3 sisters, that I didn't want to see the story end. The sisters who are all facing trouble in their own lives have come home to the small island of Nantucket to face their past and begin their future.
And to all my Canadian blogging friends...Happy Family Day!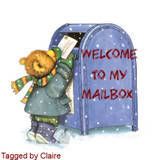 Mailbox Monday was created by Marcia of The Printed Page and is now on tour.
According to Marcia, "Mailbox Monday is the gathering place for readers to share the books that came into their house last week. Warning: Mailbox Monday can lead to envy, toppling TBR piles and humongous wish lists."
This hasn't happened in a while, no books this week, but then maybe it's a good thing because I am so far behind. But I will be visiting and seeing what everyone else received so that my tbr bucket list will grow.