Before I get to my Slapdash Topic, I would like to throw something out and see what you think. I joined this meme months ago because I like the premise of it (please read the criteria that was posted from the site) and have enjoyed it ever since, reading about your thoughts, ideas, etc etc as to what the topic is.
However, for the past few months, when I go to link up at the site, there is no link nor meme. I have tried contacting the blogger to see if she is still hosting this meme but have not had a response. So, I did another hmmmmmmmm????? What do you think about the premise of this meme? Would you be interested in participating in something similar? But have a McLnky so that you can hop and see what topic other bloggers have.
What are your thoughts on this meme?

Slapdash Sunday is a day for your proverbial week 'leftovers.' Is there something you wanted to say, but just forgot? Is there something you want to write about, but isn't worth a whole page? Do you have a random thought, funny or otherwise that needs to be written down?
That is what Slapdash Sunday is for!
Yesterday I started loading some, just 3 boxes lol, of my books into my new bookcase. I knew how I wanted some of the shelves organized, but not sure of the other shelves. I put my review tbr books in order on the 1st shelf along with my signed copies (which I am proud of). The next shelf was for the books that I have won since blogging but haven't read yet, along with my dark ages dictionary.....yes I know...there are dictionaries online but this may be an antique since its from my school days lol and a few personal favorites. Then I got to the 3rd shelf and had this moment: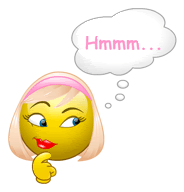 Should I alphabetize by author, title? Should I double stack my PBs? Should I mix it all up and just put them any which way? I know that if someone other than a book blogger is reading this they would probably say "what's the difference?" But I know you can understand how important our books are to us, so before I unload and reload, I was wondering.......How do you keep your books organized? Are they by genre? Title? Author? Do you separate HC from PB? Do you put them on the shelves by the size of the book or does that matter? Maybe you don't organize them at all.
Would love to know about your bookcases!!!! Maybe even get some tips from each other!! So let's have a Slapdash Discussion!!!