I have a special treat for you today!!!!! So grab your coffee, tea, or whatever you are drinking, get comfy because today, right here, we have a
USA Today- Best Selling Author
taking time out to visit and telling us about her latest book, one of the many she has written. Ready? Please help me welcome the very talented author Ms. Jill Shalvis!!!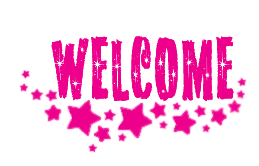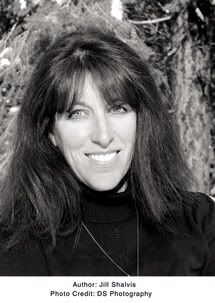 ABOUT JILL SHALVIS
USA Today bestseller Jill Shalvis is the award winning author of over four dozen romance novels, including her upcoming sexy contemporary novel Simply Irresistible, book one in the Lucky Harbor series. The 4-time Rita nominee and 3-time National Readers Choice winner makes her home near Lake Tahoe.
Visit her website at www.jillshalvis.com for a complete book list and daily blog.
GUEST POST
For The Sweetest Thing
By Jill Shalvis
Writing a romance called The Sweetest Thing, which centers around a decidedly NOT sweet heroine, amused me. Tara Daniels is wound a little tight and likes things her way. She's also a former southern belle who appreciates the fact that she's right. A lot.
The Sweetest Thing? Not exactly.
But her heart's in the right place, always. And, as it turns out, there's a man who melts her like butter on a hot roll. Not only that, he can soften her in a way that she isn't sure she likes. See, Tara thinks she has it all together, but it turns out she doesn't. She doesn't know a lot about herself. About all she has is the fact that she can cook like nobody's business. Oh, how she loves to cook.
Tara was a challenge for me. Because here's where I admit, I got a lot of her recipes from my husband. True story. I'm married to a big guy who works with his hands and is the ultimate Alpha Man -- and yet he can cook. Don't try to figure him out, it'll hurt your brain, trust me.
The recipe Good Morning Sunshine Casserole that Tara cooks in the book is all his. Just don't tell him I "borrowed" it and am telling the world that it's my heroine's. It'd just go to his head.
P.S. For an ebook of Tara's recipes, look for Heating Up The Kitchen wherever ebooks are sold.
ABOUT THE BOOK
Two Men Are One Too Many . . .
Tara has a thousand good reasons not to return to the little coastal town of Lucky Harbor, Washington. Yet with her life doing a major crash-and-burn, anywhere away from her unfulfilled dreams and sexy ex-husband will do. As Tara helps her two sisters get their newly renovated inn up and running, she finally has a chance to get things under control and come up with a new plan for her life.
But a certain tanned, green-eyed sailor has his own ideas, such as keeping Tara hot, bothered . . . and in his bed. And when her ex wants Tara back, three is a crowd she can't control-especially when her deepest secret reappears out of the blue. Now Tara must confront her past and discover what she really wants. If she's lucky, she might just find that everything her heart desires is right here in Lucky Harbor.
THE GIVEAWAY ENTRY PAGE
I received a copy of this book, at no charge to me,
in exchange for my honest review.
are ever sold...they are kept by me,
or given to family and/or friends.