I have been bestowed with the honor from Rebecca at
The Cadence Marketing Group
asking if I would introduce everyone to a very talented, diverse and author who is getting great reviews on his latest book. And knowing that I have the most fantastic and fabulous visitors, of course, I said YES!. So, let's give Mr. Steve O'Brien a CMash warm welcome!!!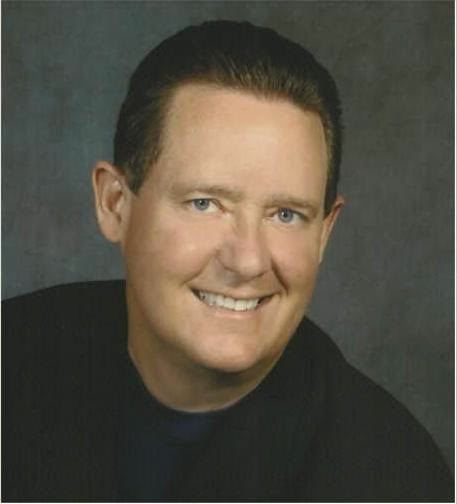 ABOUT THE AUTHOR
Steve O'Brien is a lawyer specializing in international corporate law and litigation. He has extensive experience in overseas business, including joint ventures, acquisitions, and start-ups in twenty-nine countries. He has in-depth expertise in risk management, corporate ethics, governance, and intellectual property. As a litigator he has chaired more than twenty state and federal jury trials and argued seven appellate cases before state supreme courts and US circuit courts of appeal.
O'Brien earned his juris doctorate from George Washington University Law School and served on the editorial board of The George Washington International Law Review. He has written commentaries and perspectives for prestigious publications such as The National Law Journal, The New York Times, The Wall Street Journal, and many magazines. He currently serves as General Counsel for a global consulting company. O'Brien lives in Washington, D.C., with his wife Becky; they have two children.
Elijah's Coin is his first novel.
Visit his site: http://www.aandnpublishing.com/blog
GUEST POST
I guess you could say horse racing is in my blood. I grew up in a tiny town in Nebraska that had a five-eighths mile racetrack and the meet was held in the Spring of each year. Truancy officers from the high school looked for me and my pals who had announced we were going out for the golf team, but only made it as far as the racetrack. I suppose it was inevitable that I would write a suspense mystery set at a racetrack.
Over the years I have read all the horse racing novels, Dick Francis, William Murray, Stephen Dobyns, even Willie Shoemaker published a series of racetrack novels. I also spent quite a bit of time over the years at racetracks. For a period of time I owned some racehorses in partnership with a group of friends. We were unusually lucky to have a few good runners.
Okay, we were stupid lucky.
One is still among the all time money winners for Nebraska bred horses. Another broke three different track records at three different distances at three different racetracks. Try that one.
Another was a filly which, I guess, inspired part of the story of Bullet Work. We purchased a
Nebraska bred filly for the princely sum of $1200. She was not regally bred, but had the heart of
a champion. She won her first two races and we shipped her to Remington Park in Oklahoma City for a big
stakes race. Another undefeated filly was shipped in as well. She was a $500,000 Kentucky bred yearling named Remember the Day. Of course that horse was a huge betting favorite. Just like a Disney script, our little Nebraska bred filly stole the show, leading every step of the way at 15-1.
We were also fortunate to have Willie Shoemaker ride one of our horses when he was doing his
farewell tour prior to his retirement. That race didn't come out as well as we'd hoped, but it was
still a thrill.
Bullet Work mixes in many of the lessons I learned about thoroughbreds and racing over the
years, but is an entirely fictional story--nothing autobiographical here. I tried to capture the
drama, the competition, the language, the relationships on the backside, and above all the love
the caregivers have for the animals.
No story is easy to write. In fact, I can easily say I worked on this novel off and on for decades. But despite the starts and stops, I truly enjoyed creating these characters and this story, because they are people, places and things I have known and enjoyed nearly all of my life.
Steve O'Brien is a lawyer and fiction writer. His first book Elijah's Coin received nine literary awards. Bullet Work, his second novel, will be released in Spring 2011.
Behind the glamorous exterior of horseracing lies the gritty reality of the backside. Within this fiercely competitive world of owners, trainers, vets, and jockeys something has gone terribly wrong. As opening day approaches, one racehorse is poisoned, another has her leg crushed by a lead pipe and a third mysteriously disappears. Shock and horror grip the racing community. Despite all security efforts, the brutal killings continue.
For Dan Morgan it becomes personal when his precocious two-year-old filly is targeted. Dan befriends AJ Kaine, a lonely, "horse whispering" young man. AJ is a hotwalker, the lowest of jobs in the backside food chain. But AJ has a secret—perhaps a secret that can corner a killer. With AJ's help, Dan must crack the extortion scheme or risk becoming the next victim.
THE GIVEAWAY ENTRY PAGE
I received a copy of this book, at no charge to me,
in exchange for my honest review.
are ever sold...they are kept by me,
or given to family and/or friends.