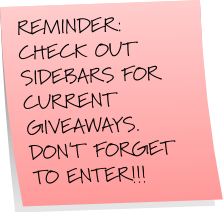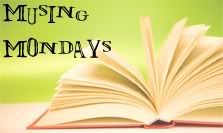 This week's question:
What's at the top of your must-buy list, right now? (or, if you don't wait — if you're more impulsive — what books have you recently purchased?)

My answer:
I have a few on my list that I just added from reviews I have read on other blogger's site (I am sorry for those who I forgot to write down where I read the reviews).
*Reunion by Jeff Bennington from a review I saw on Julie's blog Reading Without Restraint
*Ghelloow Road by T.H. Waters from a review I saw on Elizabeth's blog Silver's Reviews
*Slow Dancing on Price's Pier by Lisa Dale (which is set in RI where I live)
And the latest books from Wendy Corsit Staub, Karen Rose, Lisa Jackson and Lisa Gardner....thats just to name a few.

According to Marcia, "Mailbox Monday is the gathering place for readers to share the books that came into their house last week. Warning: Mailbox Monday can lead to envy, toppling TBR piles and humongous wish lists."
Monday from The Hachette Book Group