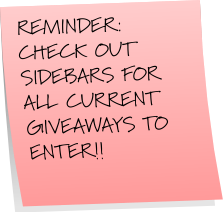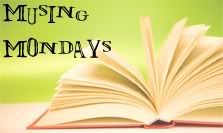 This week's question:
If you're a mood reader, what (genre) do your moods usually call you to read?

My answer:
From my HS days, I was always drawn to romance/suspense books, which I can say I read for quite a while. Then my reading took a turn to strictly mystery/suspense and if there was a bit of romance, that was a bonus. And today, I have branched out even more, whereas my first draws are still mystery/suspense, but am also enjoying romantic suspense, chick lit, contemporary romance, and even a few true life stories in the way of bios and/or memoirs. I do know, however, that I am still not ready for PNR and/or UF.

Ironically, I recently modified my "review policy" because I was reading books as I received them. After a year of this schedule, I found that I was not enjoying the "reading for pleasure" process. I felt that I was reading like a robot. Now, I still have a separate "requested review" shelf in my bookcase, and choose the next book to read depending on my mood and have found that I am reading more each month and back to why I read....for pleasure, enjoyment and entertainment.

According to Marcia, "Mailbox Monday is the gathering place for readers to share the books that came into their house last week. Warning: Mailbox Monday can lead to envy, toppling TBR piles and humongous wish lists."
Buddy Book Blogger Swap Kindle Download