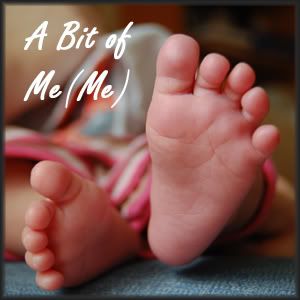 From Danielle's blog:
We all leave our "footprint" on the world, in one way or another. We each, individually, do something or are someone that makes the world a little better just by being here. I created this weekly meme to get to know the blogging community I love just a bit better. To know what makes them tick, outside of books, that is. Each week I will post a question to be answered in the following week's "A Bit of Me(Me)". Check back each Saturday to get the info for next week's post and link up with your current post right here.
This week's question: What is your favorite type of art? Or do you happen to have a favorite painting/artist/sculpture/etc.?
Read more:
http://www.theresabook.com/2011/04/a-bit-of-meme-its-school-time/#ixzz1J1yG8Nb1


I have always been drawn toward art work that captures scenic and/or landscapes. For me, there is such a feeling of peace, tranquility, calm and the reminder of the beauty around us that we take for granted every day.