............for STILLETTOS & SCOUNDRELS by Dr. Laina Turner Molaski
Random Integer Generator
Here are your random numbers:
15
Timestamp: 2011-06-07 22:08:59 UTC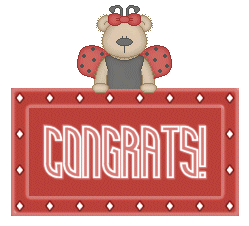 Shirley said...
15
Stillettos are gorgeous to behold but hard on the back, so no, I don't own a pair. I have pumps and low heels, even flats, but I'm afraid I'd twist my ankle in stillettos.
An email has been sent to the winner and she has 48 hours to respond or another winner will be chosen.