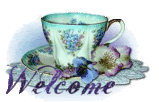 I would like to explain how this came to fruition. Hubby and I were having a discussion about the old days, (for the young'ens reading this..a little history lesson) but before the dark age. When Sundays were special and had traditions and rituals. Sunday mornings Church, come home to a big gravy (sauce) cooking on the stove, a big Sunday dinner, then either off to visit relatives/friends or wait for relatives/friends to drop by. We would spend the afternoon sitting around the table, talking, catching up, having coffee, pizza, calzones, etc etc, dessert. And now, how sad, all those traditions are gone. And then I got to thinking, why not have something similar here on my blog. This past year, I have met so many amazing and wonderful people (some I now call friends) through blogging, and how I am in awe of what they do and accomplish. How much respect I have for them, for their honesty, integrity, credibility and so enjoy when a bit of their personality shines through. So every Sunday, here at my place, the coffee will be on, the dessert is on the table and friends will be stopping by. And I will be rolling out the red carpet for my Sunday Shining Star Blogger guest.
I was told when I first found this community of book blogging that "book bloggers were the nicest bloggers there are" and I have never forgotten those words. And over the past year, I have truly met the nicest people. I also believe, even though we live behind a screen, a bit of our personality shines through. That is one of the reasons I am having so much fun with this weekly event, and hoping you are too, because we are getting to know those "nicest bloggers" around and about bloggyland a little bit better.
OK..now I know I'm not imagining it. Jeff and Steve are being too accommodating...getting the dessert here on time and making sure we have enough to drink on these warm days and then rushing out to play golf. I think they really enjoy our "Sunday Shining Star "gab sessions" lol.
And now to our Star, not only is our guest a blogger but an author, so we have a lot to talk about. We met through the Friday Blog Hop and I for one, am really excited to get to know her. I hope you are too. Today's Shining Star is BRENDA from

FICTION WITH A PURPOSE
*When and why did you start blogging?
I actually started blogging in 2008 as one of the pages on my website - www.brendayoungerman.com - and I did it because my publisher told me it was a good idea to blog. But I felt like I was writing my journal on line and I had absolutely NO followers. So in March 2010 my blogspot blog was born. And again it was out of necessity and I really had NO idea what I was doing.
*How and what made you decide on the name of your blog?
The name of my blog "Fiction with a Purpose" is what I write - I write novels that tell stories of everyday life - sometimes the subject matter is not all that pleasant but in a fictional setting it makes it easier to digest. I want my readers to go along on the ride - or journey- and when the book is over I want the story to stay with them for a day or two (or more) and have them look at things around them a little differently than when they picked up my book.
*What would you say is the main content of your blog?
Wow! That is tough. It depends on the day - I post book reviews and I have a weekly hop called Pondering with a Purpose - where I give a prompt and hope people will grab it and hop along (Thursdays) - I just started a new feature on Tuesdays called Spotlight on Tuesdays where I introduce another blogger that I have found interesting. I try to write a Musings on Mondays, and I hop with the Friday book blogger hop, and Wednesdays I hop with a really good friend of mine for a Weekly WOW 100 words to discuss what I am currently reading and on Saturdays I do a Saturday Shop Hop to discuss my various business ventures and then of course I blog any other time I want to during the week to discuss my books or other books.
*If books, what genres do you mostly read?
Right now I read mostly the books that are sent to me to review - my preferred reading is thriller, mystery, crime, romance, etc
*How often do you post?
I try to post at least 5 times a week on my blog...I am an active author and try to devote at least an hour a day to writing....and I have a full time job. If I could I would spend the entire day on the blog and visiting other sites...BUT there are only so many hours in a day!
*What are some of the things that you love about blogging?
I love meeting new people and seeing how creative they can be on their sites. And it is so much fun to realize that we can be communicating with people all over the world and not even know it. We are chatting and blogging and not even know where someone is from. That, to me, is amazing! I love writing everyday when it isn't in one of my books.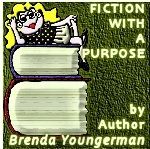 *What are some of the negatives?
I don't really like getting 0 comments and it is frustrating when I follow other hops and the owners of those hops don't follow mine. Sometimes it is frustrating on blogger itself, I feel like a dinosaur when I see other sites and they are SO creative and then I look at mine and seems so ordinary.
*Name 1-3 favorite items/postings that you have/do on your blog?
My Thursday - Pondering with a Purpose has to be my favorite post. I set up a prompt and then write to it, and hope that others will join along and write to the prompt as well. I have a linky at the bottom and hope someday that there will be a long list of followers and we can all see what the prompt brings in.
Mondays Musings - I started that a while ago when I wanted to journal my experiences from the weekends. Now I do it as a regular post and I know I have a lot people that have come to expect it.
Tuesday's Spotlight - this is actually a new post for me. I just started it a couple of weeks ago. I decided I wanted to turn the spot light on all of the really nice people I have met on the blogger circuit. Who knows, maybe one of these days the spotlight will be turned on you!
*Any advice you would give to new bloggers?
Stay true to yourself and write what you want to write. Make sure when you set up your site that the writing is visible. Don't make the background so dark that the letters are impossible to read. Be gracious and thank people for their comments.
*What draws you to follow someone's blog?
First I have to 'feel comfortable' on their site, easy to read and comment on.
Second, I look around at their postings and have to like their writings and what they have said, and third I normally listen to my gut
.
*Do you have any "pet peeves" that other bloggers do?
I have a really hard time with blogs that are written by 2 people. I feel like blogging should be one person behind a computer - not two. Also, I will immediately close a blog if it opens with music.
*Would you please share 5-7 things about the person behind the screen so that we get to know the "real" you!!
I believe all things happen for a reason
I don't believe in coincidences
I think we should all treat another person better than we wish to be treated
I sleep with my dog
My characters speak to me and write their own stories
I truly believe one day one of my books will make it to the best sellers lists
I believe you get back more than you give - and giving is twice as good as receiving
*Any other info you would like to share.
Thank you for introducing my to your followers! This is a really great thing you are doing....if anyone is interested in finding out more about Fiction with a Purpose - you can check out my website:

http://brendayoungerman.com

-- and you are always welcome on my blog:
http://brendayoungerman.blogspot.com
Brenda, thank you for being my guest today and sharing a little bit of you with us. As I said I found Brenda's blog through the Friday Book Blog Hop and instantly became a follower. I sent off a Shining Star questionnaire because I wanted to get to know her, I put her info on my spread sheet and she accepted....YES!!!! She returns the questionnaire and I put it into my folder. I revisit her site on another Friday
but
Senior Moment Kicks In!!!!!, I check my spreadsheet, don't see her blog (because I had only put in her name, not her blog the first time I entered her ino) and send off another questionnaire. She
graciously
emails me and tells me that she has already sent it back. I guess my senior moments are now turning into senior days lol.
I really enjoyed getting to know Brenda. I think she has given some great advice for blogging and bloggers alike, and find her thoughts on life inspirational. I hope she doesn't mind, but, she does have another site that I would like to share with you. Her official Author site:
http://sbpra.com/brendayoungerman/
. I have read the synopsis of her book,
Disrupted Lives,
and have put it on my personal tbr list. It sounds like a great read and I can't wait to pick it up. She is also doing a Book Blog Tour, check out the details
HERE
, to see if you are interested and can participate.
Between her blog and her writing, I think Brenda is a
Shining Star!!
And, I think I can speak for all of us, we hope that your book
Disrupted Lives
and
all
your future books, will be Best Sellers!!!!!