As avid readers and bloggers, we know that times are changing. How we read, be it print or ebooks. How authors get published, be it by big companies or independently. Today, I will be introducing you to an author who has written 3 books, and has asked if she might visit with us and talk about her newest book, a novella. And since my belief is that everyone needs to start somewhere, what better place to start, than right here where the visitors are fantastic and fabulous. So please welcome Ms. McCarty Griffin!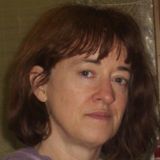 ABOUT THE AUTHOR

McCarty Griffin lives in the Pacific Northwest, at the foot of the Cascades, with her husband, two children and several nonhuman family members. She is a transplanted hillbilly, born in Texas, but raised in the hollows and hills of West Virginia, where most of her works are set. She does not limit her creative efforts to any particular genre, although she does have a special love for horror, which she traces back to a childhood of Saturday nights eating Chef Boyardee pizza and watching Chiller Theatre with her mother. Before beginning her second life with her current husband, and settling in to raise her daughter and son, she served in the United States Army, went home to earn her undergraduate and law degrees, and then practiced criminal defense law for more than ten years. After half a lifetime spent doing everything but what she truly wanted to do, she finally just sat down and started writing, and she hasn't stopped since.
You can visit her website HERE.
GUEST POST
for better or worse, indie publishing has at least one major trait in common with traditional publishing—labeling.
Since first publishing Half-Inch on Smashwords in October 2010, followed closely by Monster Story in November 2010 and then The Tribe in May 2011, I've thrown myself into a frenzied attempt to market my own books, as does every indie author. Whether it's writing a guest blog, or doing an interview, requesting a review, or just trying to get my book listed for readers to find and hopefully purchase, I've filled out forms, written queries and answered lots of questions about myself and my books. One question that probably seems obvious on its face, and probably is for many writers, is "What genre do you write?"
I realize that for most writers, whether they're published traditionally or they're running with the outlaws of the indie world, this question is a gimme. Stephen King, horror. Nora Roberts, romance. Sue Grafton, mystery. These talented writers are recognized masters of their genres and for that fact we are all grateful and admiring readers. Like everyone else, I have my favorite genres to read and tend to gravitate consistently to them. However, when it comes to my own writing, I'm all over the board.
My first book, Half-Inch, is a novella which I categorize as chick lit noir, although I sometimes have to call it suspense or thriller because I've never actually seen chick lit noir listed as a category. It's a story about an abused woman who takes an extreme and somewhat bizarre revenge on her husband. Monster Story is just flat out horror, an old-fashioned "monster story" about a werewolf. The Tribe is a children's book, possibly edging into young adult, about cats, which I wrote for my children. I'm currently working on two books; Sub is a futuristic sci-fi, perhaps even dystopic, and Soul Searchers might qualify as paranormal chick lit. Anyone seeing a pattern here? Or maybe a lack of pattern might be more accurate.
I can understand why some writers only write in one genre. We all have our own peculiar tastes and bents of mind, and we tend to do better when we confine our endeavors in those areas. Can you picture Stephen King writing romance or chick lit? Or Nora Roberts writing steampunk? Neither can I and that's what sometimes give me pause, because the stories that occur to me don't seem to fall into one set genre; they never have. I'm just compelled to write the story that blossoms in my mind without any regard for traditional categorizing or pigeonholing. I explain it to myself by thinking, "I don't live my life in a single genre, so why should I limit myself to one in my writing?"
Of course, I worry that this may be a case of whistling in the dark. What if readers don't accept that a writer who produced a werewolf story can also write a good children's story or a credible sci-fi? Will I be seen as a jack of all trades, but master of none? Will readers shy away from everything I write, because they can't pin a label on me in their minds? I've actually toyed with the idea of writing under more than one name, as several traditionally published authors and some indie authors have done to avoid just this problem, but I haven't quite been able to make myself do it yet. Maybe I'm foolishly optimistic or maybe I'm blindly stubborn; I'll just have to wait and see.

Meanwhile, I hope some of you check out my books and see for yourselves if one person can write a good werewolf story and a chick lit noir and a children's book. Then, have some mercy on me, and other writers who wonder about that very same thing, and share your answer with the indie publishing world. I'm keeping my fingers crossed that the answer is "Yes!"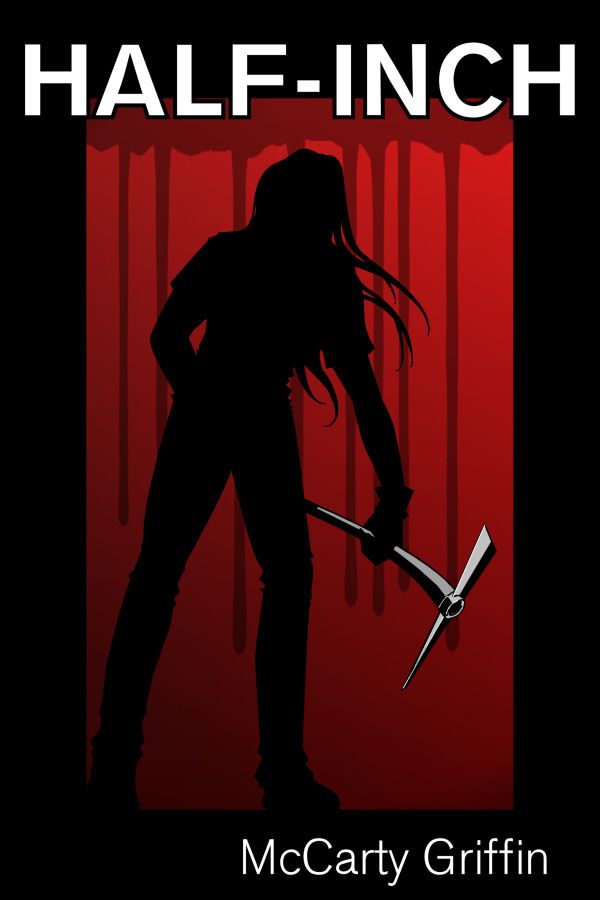 ABOUT THE BOOK
Pammy has had enough of Bobby, her abusive drunk of a husband. One lovely spring day, she decides to kill him, despite the fact that they will soon be divorced and he will, at least in the eyes of the law, be out of her life for good. Indulging in homicidal daydreams for years has led her to devise her own perfect and completely bizarre plan.
THANKS TO THE GENEROSITY OF THE AUTHOR,
McCARTY GRIFFIN,
I HAVE THREE (3)

EBOOK
EDITIONS OF THIS NOVELLA TO GIVE AWAY.
THE GIVEAWAY ENTRY PAGE.
Giveaway copies are supplied and shipped to winners
via publisher, agent and/or author. This blog hosts
the giveaway on behalf of the above.
I received a copy of this book, at no charge to me,
in exchange for my honest review.
are ever sold...they are kept by me,
or given to family and/or friends.
Although I'm fairly new to the indie author world, I've been around long enough to notice that