JUNE 8th to JUNE 22nd, 2011
by RICHARD SHEFF, M.D.
SYNOPSIS:
In the hushed stillness of a late night hospital room, confronted with a dead patient and an ethical dilemma, Dr. Sheff wonders, "What's love got to do with medicine?" The answer he finds for himself in that darkest of hours, and now shares with all of us in Doctor Confidential, is "Everything!"
From the unique perspective of a nationally respected, mature physician, Dr. Sheff reflects deeply on the formative experiences of medical school and residency, giving the reader unexpected insights into the heart and mind of doctors, the experience of patients and their families, and ultimately the connection between love, medical practice, and the healing we all seek.
The unique stories in Doctor Confidential speak directly to anyone in medical training or considering a career in medicine, but also to the patient in all of us. Pulling back the veil of secrecy that too often surrounds medicine, Doctor Confidential provides compassion, humor, and ultimately hope that, when sick and most vulnerable, each of us can be heard, understood, and deeply touched by our physician.
THANKS TO REBECCA AND THE FANTASTIC
PEOPLE FROM THE CADENCE GROUP

I HAVE ONE (1) COPY OF THIS
INSPIRATIONAL MEMOIR TO GIVE AWAY.
HERE IS WHAT YOU NEED TO DO TO WIN.
*

ALL COMMENTS TO BE SEPARATE

*
AND INCLUDE YOUR EMAIL ADDRESS
SO THAT I CAN CONTACT YOU IF YOU WIN
*

LEAVE COMMENT: HAVE YOU EVER CONSIDERED OR
WOULD LIKE TO WORK IN THE MEDICAL FIELD?
*

*LEAVE SEPARATE COMMENT IF YOU

PUBLICLY

FOLLOW THIS
BLOG (IF NOT, GOOGLE FRIEND CONNECT ON RIGHT SIDE).
*LEAVE SEPARATE COMMENT IF YOU FOLLOW ME ON
FACEBOOK
.
*LEAVE SEPARATE COMMENT IF YOU FOLLOW ME ON
TWITTER
.
*LEAVE SEPARATE COMMENT TO LET ME KNOW THAT YOU
RETWEETED
THIS GIVEAWAY (LEAVE LINK).
*REMEMBER TO INCLUDE EMAIL ADDRESS FOR ALL ENTRIES.
*U.S. RESIDENTS ONLY*
*NO P.O. BOXES*
ONE WINNING BOOK PER HOUSEHOLD
PLEASE NOTIFY ME IF YOU HAVE
WON THIS BOOK FROM ANOTHER
SITE, SO THAT SOMEONE ELSE MAY
HAVE THE CHANCE TO WIN
AND READ THIS BOOK.
THANK YOU.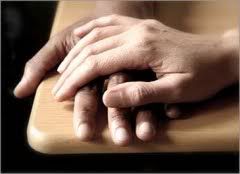 *

GIVEAWAY ENDS JUNE 22nd AT 6PM EST

*
WINNER WILL BE CHOSEN BY RANDOM.ORG
AND NOTIFIED VIA EMAIL AND WILL
HAVE 48 HOURS TO RESPOND
OR ANOTHER NAME WILL BE CHOSEN
Giveaway copies are supplied and shipped to winners via publisher,
agent and/or author. This blog hosts the giveaway on behalf of the
above. I received a copy of this book, at no charge to me, in
exchange for my honest review. No items that I receive are
ever sold...they are kept by me, or given to family and/or friends.
I am not responsible for lost or damaged books that are shipped
from agents. I reserve the right to disqualify/delete any entries
if rules of giveaway are not followed