JUNE 22nd to JULY 6th, 2011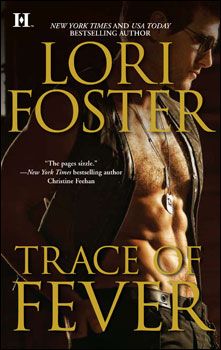 by LORI FOSTER
SYNOPSIS:
Caught in the crossfire of vengeance and desire...
Undercover mercenary Trace Rivers loves the adrenaline rush of a well-planned mission. First he'll earn the trust of corrupt businessman Murray Coburn, then gather the proof he needs to shut down the man's dirty smuggling operation. It's a perfect scheme—until Coburn's long-lost daughter saunters in with her own deadly plan for revenge.
With a smile like an angel and fire in her eyes, Priscilla Patterson isn't who she seems to be. But neither is the gorgeous bodyguard who ignites all her senses. Joining forces to plot Coburn's downfall, Priss and Trace must fight the undeniable heat between them. For one wrong move, one lingering embrace will expose them to the wrath of a merciless opponent.
THANKS TO TRICIA AND THE AWESOME
PEOPLE FROM MERYL L. MOSS MEDIA

I HAVE ONE (1) COPY OF THIS
BOOK TO GIVE AWAY.
HERE IS WHAT YOU NEED TO DO TO WIN.
*

ALL COMMENTS TO BE SEPARATE

*
AND INCLUDE YOUR EMAIL ADDRESS
SO THAT I CAN CONTACT YOU IF YOU WIN
*

LEAVE COMMENT: HAVE YOU EVER
*LEAVE SEPARATE COMMENT IF YOU

PUBLICLY FOLLOW

THIS
BLOG (IF NOT, GOOGLE FRIEND CONNECT ON RIGHT SIDE).
*LEAVE SEPARATE COMMENT IF YOU FOLLOW ME ON
FACEBOOK
.
*LEAVE SEPARATE COMMENT IF YOU FOLLOW ME ON
TWITTER
.
*LEAVE SEPARATE COMMENT TO LET ME KNOW THAT YOU
RETWEETED
THIS GIVEAWAY (LEAVE LINK).
*REMEMBER TO INCLUDE EMAIL ADDRESS FOR ALL ENTRIES.
*U.S. AND CANADA RESIDENTS ONLY*
*NO P.O. BOXES*
ONE WINNING BOOK PER HOUSEHOLD
PLEASE NOTIFY ME IF YOU HAVE
WON THIS BOOK FROM ANOTHER
SITE, SO THAT SOMEONE ELSE MAY
HAVE THE CHANCE TO WIN
AND READ THIS BOOK.
THANK YOU.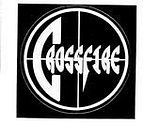 *

GIVEAWAY ENDS JULY 6th AT 6PM EST

*
WINNER WILL BE CHOSEN BY RANDOM.ORG
AND NOTIFIED VIA EMAIL AND WILL
HAVE 48 HOURS TO RESPOND
OR ANOTHER NAME WILL BE CHOSEN

Giveaway copies are supplied and shipped to winners via publisher,
agent and/or author. This blog hosts the giveaway on behalf of the
above. I received a copy of this book, at no charge to me, in
exchange for my honest review. No items that I receive are
ever sold...they are kept by me, or given to family and/or friends.
I am not responsible for lost or damaged books that are shipped
from agents. I reserve the right to disqualify/delete any entries
if rules of giveaway are not followed