JUNE 13th to JUNE 27th, 2011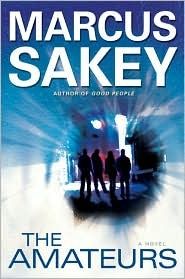 by MARCUS SAKEY
SYNOPSIS (borrowed from B&N):
Alex is failing as a father. Ian keeps dangerous secrets. Jenn is pining for adventure; Mitch is pining for Jenn. Four friends just scraping by, finding comfort in each other and the hope that things will get better. But as their twenties fade in the rearview mirror, none of them are turning out to be who—or where—they hoped.
In a time when CEOs steal millions while their employees watch savings dwindle, these four are tired of the honest approach. They've decided to stop waiting and start taking.
But a supposedly victimless crime has become a bloody nightmare. People have been killed. Ruthless men pursue them. Tensions they thought were long-extinguished are flaring. As their world unravels, each will have to choose between their life and the lives of others.
And for four people pushed to the ragged edge, the only thing more dangerous than the men chasing them might be their best friends.
THANKS TO DANA AND THE GENEROUS
PEOPLE FROM KAYE PUBLICITY

I HAVE THREE (3) COPIES OF THIS
GREAT BOOK TO GIVE AWAY.
HERE IS WHAT YOU NEED TO DO TO WIN.
*

ALL COMMENTS TO BE SEPARATE

*
AND INCLUDE YOUR EMAIL ADDRESS
SO THAT I CAN CONTACT YOU IF YOU WIN
*

LEAVE COMMENT: WERE YOU WHERE YOU
WANTED TO BE WHEN YOU TURNED 30?
*

*LEAVE SEPARATE COMMENT IF YOU

PUBLICLY

FOLLOW THIS
BLOG (IF NOT, GOOGLE FRIEND CONNECT ON RIGHT SIDE).
*LEAVE SEPARATE COMMENT IF YOU FOLLOW ME ON
FACEBOOK
.
*LEAVE SEPARATE COMMENT IF YOU FOLLOW ME ON
TWITTER
.
*REMEMBER TO INCLUDE EMAIL ADDRESS FOR ALL ENTRIES.

*U.S. RESIDENTS ONLY*
*NO P.O. BOXES*
ONE WINNING BOOK PER HOUSEHOLD
PLEASE NOTIFY ME IF YOU HAVE
WON THIS BOOK FROM ANOTHER
SITE, SO THAT SOMEONE ELSE MAY
HAVE THE CHANCE TO WIN
AND READ THIS BOOK.
THANK YOU.

*

GIVEAWAY ENDS JUNE 27th AT 6PM EST

*
WINNER WILL BE CHOSEN BY RANDOM.ORG
AND NOTIFIED VIA EMAIL AND WILL
HAVE 48 HOURS TO RESPOND
OR ANOTHER NAME WILL BE CHOSEN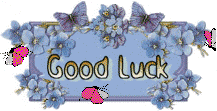 Giveaway copies are supplied and shipped to winners via publisher,
agent and/or author. This blog hosts the giveaway on behalf of the
above. I received a copy of this book, at no charge to me, in
exchange for my honest review. No items that I receive are
ever sold...they are kept by me, or given to family and/or friends.
I am not responsible for lost or damaged books that are shipped
from agents. I reserve the right to disqualify/delete any entries
if rules of giveaway are not followed