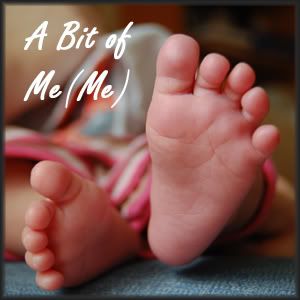 From Danielle's blog:
We all leave our "footprint" on the world, in one way or another. We each, individually, do something or are someone that makes the world a little better just by being here. I created this weekly meme to get to know the blogging community I love just a bit better. To know what makes them tick, outside of books, that is. Each week I will post a question to be answered in the following week's "A Bit of Me(Me)". Check back each Saturday to get the info for next week's post and link up with your current post right here.
This week's question: What's your earliest memory?
I don't know how Danielle does it. She comes up with great questions week after week. However, today's question has taxed my brain and I will probably need a nap after this since it was soooooo long ago lol.
I think my earliest and most vivid memories were of our family day trips. Not your usual day trips, at least, I don't think so. My dad, before I was born, was a race car driver, so he loved to be behind the wheel of a car. Now you have to remember, this is back 50 years, when highways weren't what they are today. Also that we live in RI. He would announce on a Saturday night, that the next day we were going to visit relatives in NY. No big deal, right? Except, there would be 7 of us in the car, 6 adults and me. Not too comfortable. I usually ended up, somehow, sitting on the backseat floor. Back and forth in a day. Probably 10 hours on the road, 5 hours visiting. I can remember to this day how uncomfortable I was in the car. And then, he decided we were going on a "family vacation" and he was driving us to Canada!!!!! NY trips became a breeze lol.
I have mentioned before that I lost my Dad when I was 16, but he left me with so many memories in the short time that I had him.