JUNE 7th to JUNE 21st, 2011
by MICHAEL WALLNER
SYNOPSIS:
An intriguing love and espionage story set in Moscow in the late 1970s, in the midst of the Cold War.
Twenty-nine-year-old Anna Viktorovna lives in Moscow with her young son and her father, a once popular and respected poet who has fallen into disgrace because of his dissident views. Her husband, a junior officer in the Red Army, is on active duty and living seven time zones away. Anna struggles gamely through her difficult existence, doing the best she can amidst the long lines, bureaucratic inferno, and corruption and incompetence of the police state. When she meets and makes an impression on a pow­erful Soviet official—Alexey Bulgyakov—her life begins to look a little brighter. Alexey is married and nearly twice her age, but he turns out to be a man of infinite patience and forbearance, and gradually a strange but solid bond grows between them. Though Anna still loves her mostly absent husband and harbors no illusions about the future, she and Alexey become lovers.
Soon Anna and Alexey's burgeoning romance is irrevocably threatened when a KGB colonel forces Anna to spy on Alexey, who is suspected of disloyalty to the state. Though Anna loathes the notion of double-crossing the man she has come to love, when her family is threatened she must com­ply. But Anna isn't the only character playing a double game.
With bravura storytelling, stunning authenticity, and com­plex yet sympathetic characterizations, The Russian Affair depicts a love that struggles to survive against all odds and despite its many-layered deceptions.
THANKS TO LIZ AND THE FANTASTIC
PEOPLE FROM DOUBLEDAY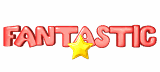 I HAVE TWO (2) COPIES OF THIS
INTRIGUING BOOK TO GIVE AWAY.
HERE IS WHAT YOU NEED TO DO TO WIN.
*

ALL COMMENTS TO BE SEPARATE

*
AND INCLUDE YOUR EMAIL ADDRESS
SO THAT I CAN CONTACT YOU IF YOU WIN
*

LEAVE COMMENT:

IF YOU WERE ANNA, WHAT WOULD
YOU DO, CHOOSE BETWEEN THE MAN SHE LOVES
AND COUNTRY TO SAVE HER FAMILY?
*
*LEAVE SEPARATE COMMENT IF YOU

PUBLICLY

FOLLOW THIS
BLOG (IF NOT, GOOGLE FRIEND CONNECT ON RIGHT SIDE).
*LEAVE SEPARATE COMMENT IF YOU FOLLOW ME ON

FACEBOOK

.
*LEAVE SEPARATE COMMENT IF YOU FOLLOW ME ON

TWITTER

.
*LEAVE SEPARATE COMMENT TO LET ME KNOW THAT YOU
RETWEETED
THIS GIVEAWAY (LEAVE LINK).
*REMEMBER TO INCLUDE EMAIL ADDRESS FOR ALL ENTRIES.
*U.S. RESIDENTS ONLY*
*NO P.O. BOXES*
ONE WINNING BOOK PER HOUSEHOLD
PLEASE NOTIFY ME IF YOU HAVE
WON THIS BOOK FROM ANOTHER
SITE, SO THAT SOMEONE ELSE MAY
HAVE THE CHANCE TO WIN
AND READ THIS BOOK.
THANK YOU.
*

GIVEAWAY ENDS JUNE 21st AT 6PM EST

*
WINNER WILL BE CHOSEN BY RANDOM.ORG
AND NOTIFIED VIA EMAIL AND WILL
HAVE 48 HOURS TO RESPOND
Giveaway copies are supplied and shipped to winners via publisher,
agent and/or author. This blog hosts the giveaway on behalf of the
above. I received a copy of this book, at no charge to me, in
exchange for my honest review. No items that I receive are
ever sold...they are kept by me, or given to family and/or friends.
I am not responsible for lost or damaged books that are shipped
from agents. I reserve the right to disqualify/delete any entries
if rules of giveaway are not followed