JUNE 18th to JULY 2nd, 2011
SYNOPSIS:
When Josie's earth-friendly inns get national press it seems like a good deal all around. So much of a good deal, in fact, that her architect husband gets a new gig … on the other side of the country. And the owners of one of her best inns go missing, just days after the feature appears. And then there's the long-forgotten Nathan Brown, whose appearance on her doorstep can only mean trouble. Josie must overcome the ghosts of her past if she has any hope of keeping her marriage and her business alive.
THANKS TO AUTHOR, LIV JAMES

I HAVE TWO (2)

EBOOK EDITIONS

OF THIS
ROMANTIC SUSPENSE NOVEL TO GIVE AWAY.
HERE IS WHAT YOU NEED TO DO TO WIN.
*

ALL COMMENTS TO BE SEPARATE

*
AND INCLUDE YOUR EMAIL ADDRESS
SO THAT I CAN CONTACT YOU IF YOU WIN
*

LEAVE COMMENT:
LIKE JOSIE, COULD OR WOULD
YOU FACE YOUR PAST GHOSTS TO PROTECT YOUR FUTURE?
*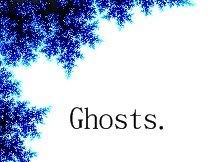 *LEAVE SEPARATE COMMENT IF YOU

PUBLICLY

FOLLOW THIS
BLOG (IF NOT, GOOGLE FRIEND CONNECT ON RIGHT SIDE).
*LEAVE SEPARATE COMMENT IF YOU FOLLOW ME ON
FACEBOOK
.
*LEAVE SEPARATE COMMENT IF YOU FOLLOW ME ON
TWITTER
.
*REMEMBER TO INCLUDE EMAIL ADDRESS FOR ALL ENTRIES.

*

INTERNATIONAL EBOOK GIVEAWAY

*
*
*

GIVEAWAY ENDS JULY 2nd AT 6PM EST

*
WINNER WILL BE CHOSEN BY RANDOM.ORG
AND NOTIFIED VIA EMAIL AND WILL
AND WILL HAVE 48 HOURS TO RESPOND
OR ANOTHER NAME WILL BE CHOSEN

Giveaway copies are supplied and shipped to winners via publisher,
agent and/or author. This blog hosts the giveaway on behalf of the
above. I received a copy of this book, at no charge to me, in
exchange for my honest review. No items that I receive are
ever sold...they are kept by me, or given to family and/or friends.
I am not responsible for lost or damaged books that are shipped
from agents. I reserve the right to disqualify/delete any entries
if rules of giveaway are not followed