SYNOPSIS:
Hollie Anderson is in her mid-twenties and living with her father, Murray, on a farm just outside Launceston in Tasmania. Her mother died at childbirth and Murray raised his daughter on his own. According to his own words
he's done a bloody good job
with it, too
.
Hollie has got the looks, she likes her job at a local newspaper and loves the company of her friends, who go way back to school days. Two of those are Alex and Davo … she should be happy, right?
But lately Hollie's dreams are literally keeping her from more than just having a decent sleep.
She enjoys life and her best friend Alex is a big part of it. They are a close team and usually hang out together most weekends. During one of their nights out, Hollie meets Jeremy who has just moved into town. Jeremy seems to have everything a woman would like in a man, the looks, the money, the good job – and he knows it, too. Their relationship blossoms over the summer, but Jeremy knows that Hollie won't fully commit to their new relationship until she makes sense of her dreams and what they stand for. So with the help from Alex and Davo, Jeremy
organises

a surprise birthday present which takes Hollie to Dublin … but what she discovers is so much more.
Sam Shaughnessy lives in Dublin, Ireland husband Padraic. Like Hollie, she works in advertising, though she is the Head of Advertising. She seems to have it all – a successful career, gorgeous looking husband, good looks and money. But her life appears to crumble from underneath her and it's when she meets Hollie and Davo that life all of a sudden takes a different turn. Sam as well will find more than she initially had looked for
THANKS TO AUTHOR, IRIS BLOBEL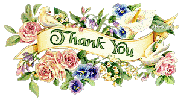 I HAVE TWO ( 2 )

EBOOK EDITIONS
OF THIS BOOK TO GIVE AWAY.
HERE IS WHAT YOU NEED TO DO TO WIN.

*

ALL COMMENTS TO BE SEPARATE

*
AND INCLUDE YOUR EMAIL ADDRESS
SO THAT I CAN CONTACT YOU IF YOU WIN
*

LEAVE COMMENT: (FROM B&N) WOULD YOU TRAVEL
AROUND THE WORLD TO UNCOVER THE REASON FOR YOUR DREAMS ?

*
*LEAVE SEPARATE COMMENT IF YOU

PUBLICLY FOLLOW

THIS
BLOG (IF NOT, GOOGLE FRIEND CONNECT ON RIGHT SIDE).
*LEAVE SEPARATE COMMENT IF YOU FOLLOW ME ON

FACEBOOK

.
*LEAVE SEPARATE COMMENT IF YOU FOLLOW ME ON TWITTER.
*REMEMBER TO INCLUDE EMAIL ADDRESS FOR ALL ENTRIES.
*

INTERNATIONAL---EBOOK EDITION

*
**
**

HONOR SYSTEM

**
ONE WINNING BOOK PER HOUSEHOLD
PLEASE NOTIFY ME IF YOU HAVE
WON THIS BOOK FROM ANOTHER
SITE, SO THAT SOMEONE ELSE MAY
HAVE THE CHANCE TO WIN
AND READ THIS BOOK.
THANK YOU.
*

GIVEAWAY ENDS JANUARY 5th AT 6PM EST

*
WINNER WILL BE CHOSEN BY RANDOM.ORG AND NOTIFIED
VIA EMAIL AND WILL HAVE 48 HOURS TO RESPOND
OR ANOTHER NAME WILL BE CHOSEN

DISCLAIMER / RULES
Giveaway copies are supplied and shipped to winners via publisher,
the giveaway on behalf of the
above. I received a copy of this book, at no charge to me, in
exchange for my honest review. No items that I receive are
ever sold...they are kept by me, or given to family and/or friends.
I am not responsible for lost or damaged books that are shipped
from agents. I reserve the right to disqualify/delete any entries
if rules of giveaway are not followed