Brianne from
The Hachette Book Club
has another special treat for us today!! Today she is introducing us to Historical Romance author, Ms. Margaret Mallory. Please help me in giving her a warm welcome!!!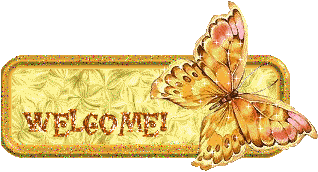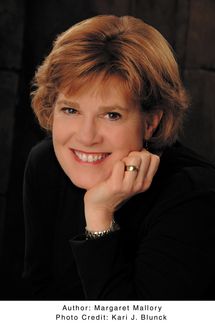 ABOUT MARGARET MALLORY
Margaret Mallory started out as a Midwest girl. Except for two years in Africa, she grew up in small towns in northern Michigan, where her dad was a county extension agent. She received degrees from Michigan State University and the University of Michigan Law School, and then headed to Washington, DC to save the world. When that failed, she packed up and moved to the Pacific Northwest for no reason except that it was beautiful and far from her last jobs and boyfriends. She admits to having a vague notion of finding herself a park ranger with a dog. The man she met was not a park ranger, but he was willing to get the dog. Marriage and children soon followed.
Margaret spent many rewarding—but rather wearing—years in jobs devoted to improving services for abused children and care for the elderly. Not long ago, she surprised (shocked?) her friends and family by abandoning her legal career—and steady job—to write novels. She is thrilled to spend her days writing stories of love and adventure, instead of going to endless meetings. After all, she has always loved romantic tales, heroic deeds, and happy endings. And, at long last, she can satisfy her passion for justice by punishing the bad and rewarding the worthy—in the pages of her novels.
With her two children off to college, Margaret spends most of her time working on her next books. She loves to hear from readers.
You can visit her at http://www.margaretmallory.com/index.html
Like her at Facebook http://www.facebook.com/margaretmallory.author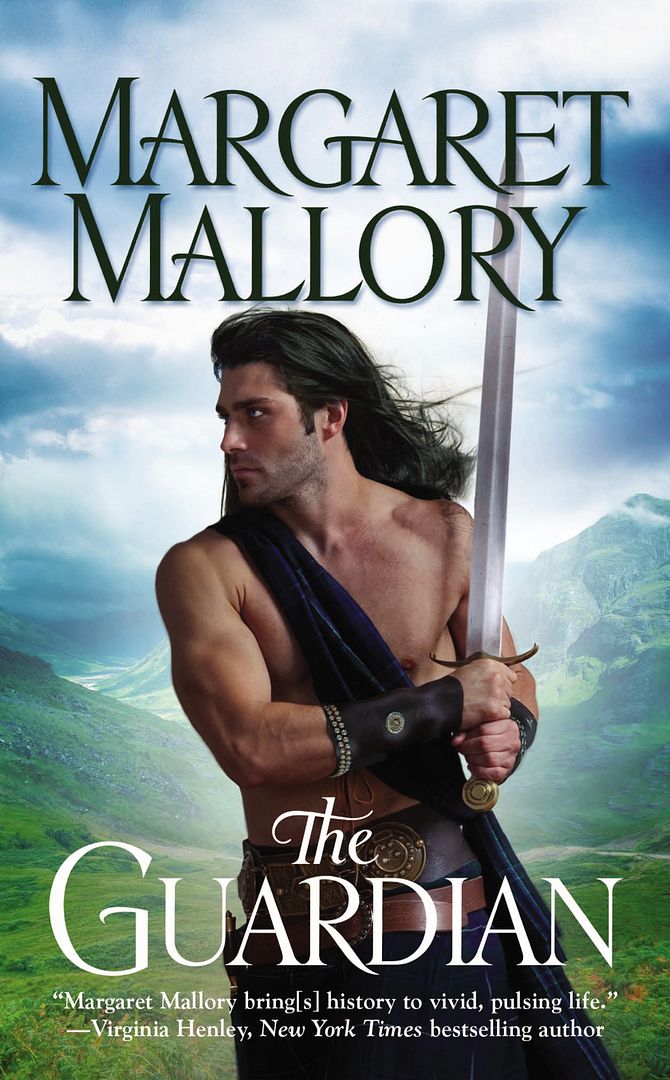 ABOUT THE GUARDIAN
THE RETURN OF THE HIGHLANDERS: BOOK I
Four fearless warriors return to the Highlands to claim their lands and legacies. But all their trials on the battlefield can't prepare them for their greatest challenge yet: winning the hearts of four willful Scottish beauties.
PASSION IGNITED
After years of fighting abroad, Ian MacDonald comes home to find his clan in peril. To save his kin, he must right the wrongs from his past . . . and claim the bride he's long resisted.
As a young lass, Sìleas depended on Ian to play her knight in shining armor. But when his rescue attempt compromised her virtue, Ian was forced to marry against his wishes. Five years later, Sìleas has grown from an awkward girl into an independent beauty who knows she deserves better than the reluctant husband who preferred war to his wife. Now this devilishly handsome Highlander is finally falling in love. He wants a second chance with Sìleas - and he won't take no for an answer.
READ AN EXCERPT:
The room fell away as Ian stared at the young woman who stood in the glow of the firelight. Her hair was the most beautiful shade of red he had ever seen. It fell in gleaming waves and framed a face so lovely it squeezed his heart to look at her.

When she lifted her gaze and met his, the air went out of him. There was something very familiar about this lovely, green-eyed lass, but Ian could not place her.

"Ian." Alex jabbed him in the ribs.

Ian knew he should stop staring at her, but he couldn't help himself.

"Hmmph," Alex grunted as he pushed past Ian. He strode across the room and greeted the young woman with a kiss on her cheek, as if he knew her well. "Ach, you are a sight to behold," Alex said. "If I were your husband, Sìleas, ye can be sure I wouldn't have kept ye waiting a single day."

Sìleas? Ian shook his head. Nay, this could not be...

The young woman was nothing like the scrawny thirteen-year-old he remembered. Instead of gawky limbs and pointed elbows, she had graceful lines and rounded curves that made his throat go dry.

"Welcome home," the young woman said to Alex in the kind of throaty voice a man wanted to hear in the dark.

"Ye two must be hungry after your travels. Come, Sìleas, let us get these men fed," his mother said, taking the lass by the arm. His mother gave him a wide-eyed look over her shoulder, the kind she used to give him when he was a lad and had committed some grievous error in front of company.

When Ian started to follow the two women to the table, Alex hauled him back. "Are ye an idiot?" Alex hissed in his face. "Ye didn't even greet Sìleas. What's the matter with ye?"

"Are ye sure that's Sìleas?" Ian said, leaning to the side so he could see past Alex to the red-haired lass.

"Of course it is, ye fool," Alex said. "Did ye no hear your mam just say her name?"

From the corner of his eye, Ian saw the back of Sìleas's skirt disappearing up the stairs. It occurred to him he had the right to follow her up and take her to bed. Tonight. Right now. Before supper, if he wanted. And again, after. The part of him between his legs was giving him an emphatic "Aye!"

His reaction startled him. For five long years, he had planned to end the marriage as soon as he returned. He'd harbored not a single doubt.

But he made that plan before she turned into this enchanting lass with curves that would have him dreaming of her naked as soon as he closed his eyes.

Aye, he most definitely wanted to take Sìleas to bed. Any man would. The question, however, was whether he wanted her to be the last woman he ever took to his bed.
THANKS TO BRIANNE AND THE AWESOME
PEOPLE FROM THE HACHETTE BOOK GROUP, I HAVE
THREE (3) COPIES OF THIS BOOK TO GIVE AWAY.
THE GIVEAWAY ENTRY PAGE
Giveaway copies are supplied and shipped to winners
via publisher, agent and/or author. This blog hosts
the giveaway on behalf of the above.
are ever sold...they are kept by me,
or given to family and/or friends.