............of LEFT NEGLECTED by Lisa Genova
Random Integer Generator
Here are your random numbers:
26

Timestamp: 2011-08-12 22:04:21 UTC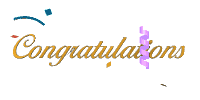 Linda Kish
said...
26
One of my best friends had a stroke a few years ago and suffers from left neglect. Trouble is she is/was left hand dominant, too. I would love to read this book.
An email has been sent to the winner and she has 48 hours to respond with her mailing address or another winner will be chosen. Thank you to all that entered.