AUGUST 12th to AUGUST 26th, 2011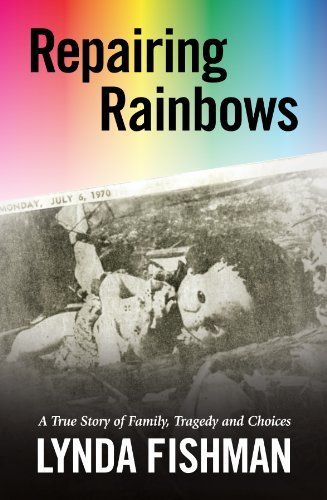 by LYNDA FISHMAN
SYNOPSIS:
At thirteen years old, Lynda's life comes to a disastrous halt when her mother and two younger sisters are killed in a plane crash. Her father, overcome by despair, simply continues to exist, in a state devoid of hope. After burying a wife and two young children at the age of 44, the overwhelming responsibility of raising a daughter alone completely immobilizes him.
Teetering on that tender brink between childhood and adolescence, Lynda faces the responsibility of a father in a complete state of shock, a house to take care of and hundreds of decisions about how to proceed with their shattered lives.
In
Repairing Rainbows
she candidly describes the agonizing memories, deafening silence and endless hardships that are the fallout of incredible loss. As we follow her through marriage, motherhood and her own spiritual journey, Lynda reveals her complex feelings of hope, anger, pity and determination. Most importantly, she learns the crucial difference between "truly living" and the existence that is so often mistaken for being alive.
A true story, written by a woman whose normal and abundant life hides a terrible past,
Repairing Rainbows
is loaded with important lessons to help others overcome struggles and obstacles, and fulfill their lives. It is a powerful, captivating, riveting and easy-to-read story that will undoubtedly touch the hearts of its readers.
THANKS TO WONDERFUL
AUTHOR, LYNDA FISHMAN

I HAVE TWO (2) SIGNED COPIES
OF THIS TRUE STORY TO GIVE AWAY.
HERE IS WHAT YOU NEED TO DO TO WIN.
*

ALL COMMENTS TO BE SEPARATE

*
AND INCLUDE YOUR EMAIL ADDRESS
SO THAT I CAN CONTACT YOU IF YOU WIN
*

LEAVE COMMENT: WHAT IN THE SYNOPSIS OF
THIS BOOK, IS THE REASON YOU WANT TO WIN IT?
*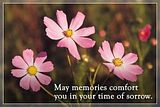 *LEAVE SEPARATE COMMENT IF YOU

PUBLICLY FOLLOW

THIS
BLOG (IF NOT, GOOGLE FRIEND CONNECT ON RIGHT SIDE).
*LEAVE SEPARATE COMMENT IF YOU FOLLOW ME ON

FACEBOOK

.
*LEAVE SEPARATE COMMENT IF YOU FOLLOW ME ON TWITTER.
*REMEMBER TO INCLUDE EMAIL ADDRESS FOR ALL ENTRIES.
*

U.S. AND CANADA RESIDENTS ONLY

*
*NO P.O. BOXES*
ONE WINNING BOOK PER HOUSEHOLD
PLEASE NOTIFY ME IF YOU HAVE
WON THIS BOOK FROM ANOTHER
SITE, SO THAT SOMEONE ELSE MAY
HAVE THE CHANCE TO WIN
AND READ THIS BOOK.
THANK YOU.
*

GIVEAWAY ENDS AUGUST 26th AT 6PM EST

*
WINNER WILL BE CHOSEN BY RANDOM.ORG AND NOTIFIED
VIA EMAIL AND WILL HAVE 48 HOURS TO RESPOND
OR ANOTHER NAME WILL BE CHOSEN
Giveaway copies are supplied and shipped to winners via publisher,
agent and/or author. This blog hosts the giveaway on behalf of the
above. I received a copy of this book, at no charge to me, in
exchange for my honest review. No items that I receive are
ever sold...they are kept by me, or given to family and/or friends.
I am not responsible for lost or damaged books that are shipped
from agents. I reserve the right to disqualify/delete any entries
if rules of giveaway are not followed