AUGUST 11th to AUGUST 25th, 2011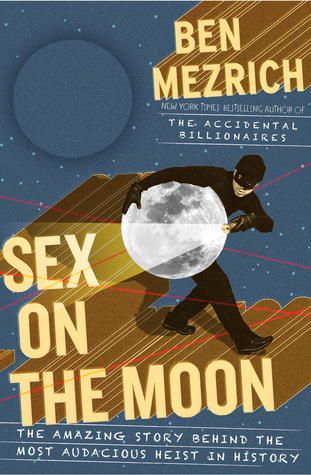 by BEN MEZRICH
SYNOPSIS:
Thad Roberts, a fellow in a prestigious NASA program had an idea—a romantic, albeit crazy, idea. He wanted to give his girlfriend the moon. Literally.
Thad convinced his girlfriend and another female accomplice, both NASA interns, to break into an impregnable laboratory at NASA—past security checkpoints, an electronically locked door with cipher security codes, and camera-lined hallways—and help him steal the most precious objects in the world: the moon rocks.
But what does one do with an item so valuable that it's illegal even to own? And was Thad Roberts—undeniably gifted, picked for one of the most competitive scientific posts imaginable, a possible astronaut—really what he seemed?
THANKS TO LIZ AND THE WONDERFUL
PEOPLE FROM DOUBLEDAY
I HAVE TWO (2) COPIES OF THIS
FANTASTIC BOOK TO GIVE AWAY.
HERE IS WHAT YOU NEED TO DO TO WIN.
*

ALL COMMENTS TO BE SEPARATE

*
AND INCLUDE YOUR EMAIL ADDRESS
SO THAT I CAN CONTACT YOU IF YOU WIN
*

LEAVE COMMENT:
WOULD YOU
TRAVEL TO THE MOON?

*
*LEAVE SEPARATE COMMENT IF YOU

PUBLICLY FOLLOW

THIS
BLOG (IF NOT, GOOGLE FRIEND CONNECT ON RIGHT SIDE).
*LEAVE SEPARATE COMMENT IF YOU FOLLOW ME ON

FACEBOOK

.
*LEAVE SEPARATE COMMENT IF YOU FOLLOW ME ON

TWITTER

.
*REMEMBER TO INCLUDE EMAIL ADDRESS FOR ALL ENTRIES.
*U.S. RESIDENTS ONLY*
*NO P.O. BOXES*
ONE WINNING BOOK PER HOUSEHOLD
PLEASE NOTIFY ME IF YOU HAVE
WON THIS BOOK FROM ANOTHER
SITE, SO THAT SOMEONE ELSE MAY
HAVE THE CHANCE TO WIN
AND READ THIS BOOK.
THANK YOU.

*

GIVEAWAY ENDS AUGUST 25th AT 6PM EST

*
WINNER WILL BE CHOSEN BY RANDOM.ORG AND NOTIFIED
VIA EMAIL AND WILL HAVE 48 HOURS TO RESPOND
OR ANOTHER NAME WILL BE CHOSEN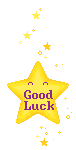 Giveaway copies are supplied and shipped to winners via publisher,
agent and/or author. This blog hosts the giveaway on behalf of the
above. I received a copy of this book, at no charge to me, in
exchange for my honest review. No items that I receive are
ever sold...they are kept by me, or given to family and/or friends.
I am not responsible for lost or damaged books that are shipped
from agents. I reserve the right to disqualify/delete any entries
if rules of giveaway are not followed