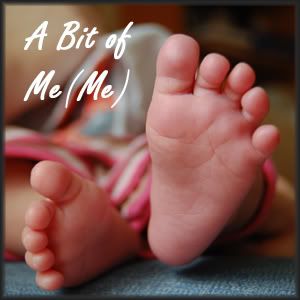 From Danielle's blog:
We all leave our "footprint" on the world, in one way or another. We each, individually, do something or are someone that makes the world a little better just by being here. I created this weekly meme to get to know the blogging community I love just a bit better. To know what makes them tick, outside of books, that is. Each week I will post a question to be answered in the following week's "A Bit of Me(Me)". Check back each Saturday to get the info for next week's post and link up with your current post right here.
This week's question: Do you listen to audio books? Why or why not? If yes, do you have a favorite?

Honestly, I have never listened to an audio book. I have this preconceived notion, and I don't know why, but that it would put me to sleep. Maybe it comes from when I had to listen to "tapes" during college that I just I found boring and dreaded when I found out that one would be part of the text book. I have promised myself that one day, I will try listening to one, when all my restrictions are lifted and I won't have the free time to sit and read a book.


Hosted by Yvonne from Socrates Book Reviews
From Yvonne's site:
I've wanted to start a meme like this for a long time. It's "Anything Goes on Saturday". It's a chance to choose any topic you want and talk about it on Saturday - it can be about a book, TV show, movie, a recipe or just an update on your week. Whatever you choose.
If you'd like to join in, take the button above and blog about it. Use the linky below to post your direct link to your post. Then, go and visit other blogs and see what's on everyone's minds this week. Enjoy!
Topic: Following blogs...What do you do in this situation?
There are days when I notice the number of followers I have and am amazed...truly amazed. I remember how excited I was when I had my first follower, it was Vicki, my mentor, from
Reading At The Beach
. Where did all these followers come from and when? Some of them I know because they leave me a note in the comment section stating that they a new follower and sometimes even telling me why, and in return, I usually email them back thanking them and then visit their blog and become a follower of their blog.
However, and here is my question and dilemma, what do you do if a person leaves such a note and you visit their blog and search, and search to find something of shared similar likes for and just can't find one. Do you follow anyway? Or do you respond to their comment explaining why you aren't following their blog after they have chosen to follow your's? Is there a blogging etiquette regarding this issue? How would you handle it? What would you do?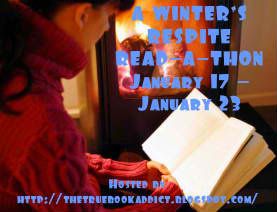 Progress report: Status quo 16.5 hrs read...didn't get any reading time in yesterday due to Bloggiesta.


Progress report:
Yesterday I learned:
*tips on mail inbox tips, which I need to implement
*how to make a button/banner for blog
*RSS feed for blog
*cheat sheets (I read article about them and already had them in place except I have them in a mail folders. ex: one entitled Blog Memes
*a lot of time on google documents
Today's plans:
*more time spent with google documents
*organizing my mail folders (getting rid of info not needed, putting info in proper folders
* ? favicon/gravitars
* backing up blog