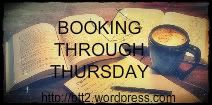 This week's question:
Even I read things other than books from time to time … like, Magazines! What magazines/journals do you read?
My answer:
lol I have to laugh at this question. I have mentioned on more than one occasion how the hubster does not read. He is still on page iii of the Prologue of a book he bought 3 years ago. But last year, he had some points from something he belongs to, and had to use or lose so he put it towards 2 magazines, which, you guessed it, he just about reads the cover. So I get to read Time and People weekly.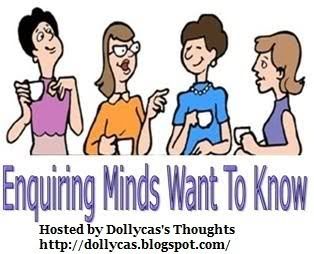 From Lori's site:
It struck me recently how much time I spend on this computer every day, blogging, chatting or playing games on Facebook, emailing friends and relatives, making cards and calendars, etc. etc. etc.
We depend on each other for book reviews, giveaways, encouragement, friendship, but how well do we really know each other?
So that is what this meme is all about, getting to know each other.
WEEK 21 QUESTIONS
1. What is the outside temperature where you are today?
28.....50 degrees colder than I want it to be!!!!
2. Do participate in any special winter sports or hobbies like skiing or snowmobiling, etc?
LOL Lori you silly Girl!!!! Can you picture me doing winter sports....or any sports for that matter
with 5 back operations and 4 knee operations under my belt and needing 1 more back proceedure and 2 toal knees. LOL It would be hysterical just watching me try to stand up on skis!!!
3. If you had to choose between a week long stay in a mountain lodge with lots of snow, activities, friends, food and beverages or a week alone on a deserted white sand island with just a bag of books and food and water which would you choose?
Decision made...when we leaving....bags packed...when we leaving..oops missed the part about going alone...see you all when I get back Bye!!!!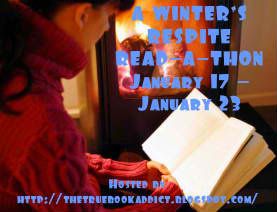 Progress report: (so far) 15.5 hrs read... 1 book read..1 review written
Getting a little better each day...woohoo....put in about 6.5 hours of reading yesterday, finished a book, wrote and posted my review, started the first couple of pages on the next book so and hoping at this rate, today will be even better, except that I am supposed to be making a list, I think, for the Bloggiesta challenge of what I need to do.....LOL ...we are talking computer here friends.....LOL I have no clue on this one...Oh Gina!!! Gina!!!! Gina...I know you hear me...the one who told me I had to sign up....get me started here my friend lol.