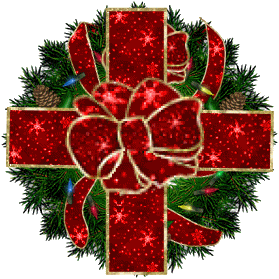 I think it is serious and I should make an appointment with an audiologist because I guess I didn't hear myself say...."Self...don't sign up for so many challenges in 2011". If by any chance you heard me say it, I wish you would have told me before, because I just signed up for 2 more, bringing it to a total of 13. Please..someone stop me.....lol
I participated, completed and had fun with this one in 2010, so I had to sign up again. It is being hosted, once again, by Diane from Bibliophile By The Sea.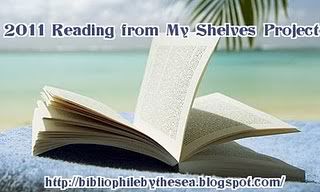 Details are:
*Challenge runs from January 1 - December 31, 2011.
*Read books from your own shelves, and then pass the books on to someone else: a friend, relative, the library, used book store, swap them, just as long as the book leaves your house once it has been read.
*Decide on your goal (12 is the minimum - no maximum). Cross over books are allowed.
*Grab the button and do a post about the challenge.
*Keep a running list of the books you've read and passed on.
*Leave a comment with a link to your post and you are entered (no Mr. Linky).
The next one is new to me, and ironically yesterday I did a little Christmas shopping for me..6 books for 2011, so I had to sign up. And am sure that I will be getting GCs for books from family for at least 6 more so am signing up for Level 2.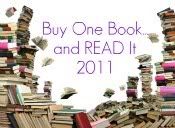 Details of Challenge from Amy:
It's that time of year again! The time of year when I encourage you to pull out those wallets and buy a book...and then actually read it! The Buy One Book and Read It Challenge is back.
This challenge started when I read the depressing statistics that something like half of the adults in the United States wouldn't read a single book over the course of the year. Nothing plunges me into the depths of despair like that, so I decided to encourage people to read a book. When I also realized that bookstores and the publishing industry was suffering, I decided to add on the buying part.
Start Date: January 1st, 2011
End Date: December 31st, 2011
There are two levels to this challenge:
1) Buy One Book and Read It.
This level is good for people who don't read often but think that would like to read more. It's also good for people who don't buy books. If you don't read much or don't buy many books, this is your level.
2)
Level Two--Buy one book and read it every month
You don't have to buy a book in January and read it in January, but you must buy 12 books that you also go on to read during the year. This level is ideal for book bloggers notorious for the buying part, but not so much the reading part.
Rules
1) The book you read must be for pleasure. It cannot be a book you are reading to your children, for work, for research. This is all about fun.
2) The book(s) can be print or electronic. Unless you are unable to read print, audiobooks don't count towards this challenge.
3) Make sure to add your links to the Mister Linky that will go up by January 1st.
*Please spread the word! The whole idea of this challenge is to spread the love of reading in manageable bite-sized pieces.
*Prizes: Everyone who completes the challenge at the level they signed up for will be entered into a drawing to win a ten dollar gift certificate from Gift Certificates.
Ok...who is going to join with me so we can root each other on??