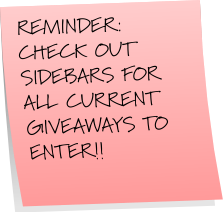 Marcia of
The Printed Page
and is now on tour.
According to Marcia, "Mailbox Monday is the gathering place for readers to share the books that came into their house last week. Warning: Mailbox Monday can lead to envy, toppling TBR piles and humongous wish lists."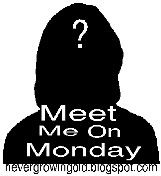 "Meet Me On Monday!"
Blogging is a funny thing...we tell our most intimate thoughts for all to read and yet most of the time I find myself sitting and wondering, "who is this person!?" I know them...but yet I don't know them! I want to know who the person is behind all those words so I thought of a great way for all of us to "meet" each other!
Questions:
First we start with: Example of an Italian Christmas feast (from an email I received)
ANTIPASTO then LASAGNA or MANICOTTI (depending on what you had last year) with MEAT IN THE GRAVY then SOUP
Now we get to the Meal:
TURKEY
STUFFING
ROASTED POTATOES
BROCCOLI RABE
ROASTED RED PEPPERS
SAUTEED MUSHROOMS
SAUTEED STRINGBEANS ALMONDINE
THE BREAD (that nonna made)
and GOD FORBID YOU FORGET THE SALAD!!!
To wash it all down, we had:
HOMEMADE WINE
CHESTNUTS
MIXED NUTS
FRESH FRUIT
DRIED FIGS
and FINOCCHIO
Then we started the dessert:
ITALIAN COOKIES
SFOGLIATELLE
CANNOLIS'
and ITALIAN PASTRY (just in case we missed something)
During this feast we enjoyed a nice EXPRESSO with
MARIE BRIZARD ANISETTE or
ROMANA SAMBUCA
Then after that we needed a little something for DIGESTIVO
AVERNA