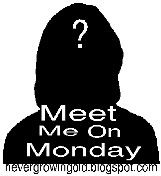 From Java's site:
"Meet Me On Monday!"
Blogging is a funny thing...we tell our most intimate thoughts for all to read and yet most of the time I find myself sitting and wondering, "who is this person!?" I know them...but yet I don't know them! I want to know who the person is behind all those words so I thought of a great way for all of us to "meet" each other!
Every Sunday I will post five get to know you questions that you can copy and paste into your own Monday post and we can all learn a little more about each and every one of us!!
"Its a great way to to meet new friends and for others to get to know me better....one Monday at a time!!!"....as quoted by the Chacogirl!!
Questions:
1. What is the best dish you can make?
With many different gravies/sauces
2. How often do you change your sheets?
E
very week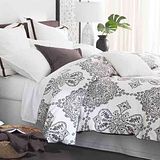 3. What is the longest car trip you have ever taken?
7 hours
4. What is your favorite fruit?

5. Would you rather have breakfast for dinner or dinner for breakfast?
Can eat breakfast for any meal